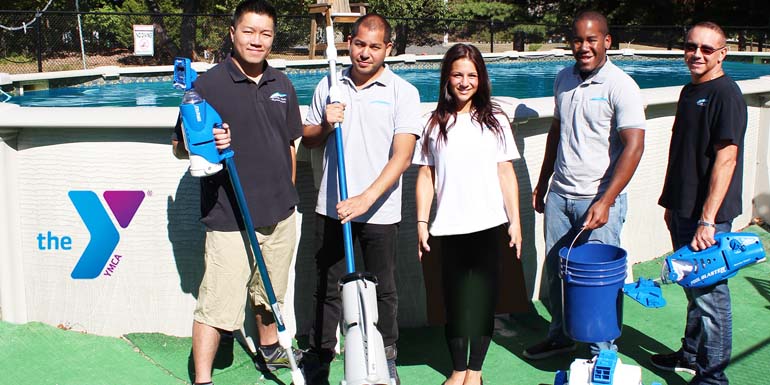 Water Tech Corp., a manufacturer of pool cleaners in East Brunswick, N.J., is supporting its local YMCA aquatic facility by supplying routine pool care and technical support to assist with the upkeep of the pool.
Guy Erlich, Water Tech's president, made the decision after discussions with Gina Stravic, the executive director of the Raritan Valley YMCA, regarding the operation of the pool.
"The neighbourhood YMCA truly runs itself because people get involved and give a helping hand," says Erlich. "During our discussion it was decided that Water Tech could support the efforts of this community organization by offering technical assistance on pool maintenance."
In addition to providing pool service expertise, the company also donated several battery-powered robotic cleaners for YMCA staff to use as part of their daily pool maintenance program.
"We have served many families with financial needs this summer and these donations will go a long way in allowing us to help others through the remainder of the year, in addition to supporting our other special needs programs," says Stravic.