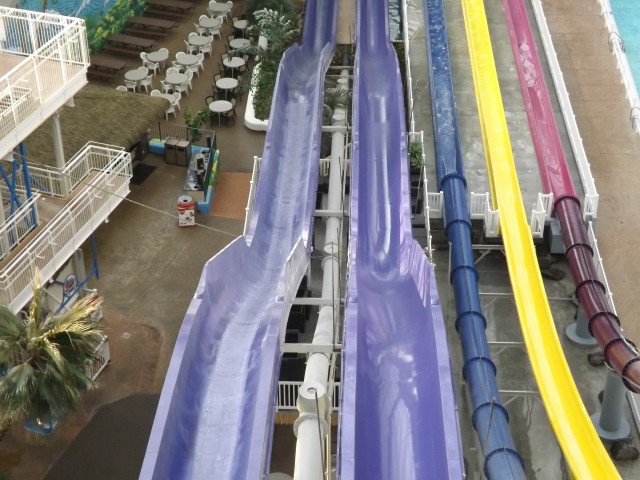 Nessie's Revenge, a waterslide at the West Edmonton Mall's World Waterpark looks brand new these days, thanks to a new resurfacing product from WhiteWater West, a water ride engineering and manufacturing firm in Richmond, B.C.Although the waterslide was painted purple during park renovations in the early 2000s, it became necessary to resurface the slides once again as they were starting to fade. In using WhiteWater's SilkGel,™ a high-performance fibreglass coating product that recently earned the 'Best New Technology Award' at the International Association of Amusement Parks and Attractions (IAAPA) expo, Nessie's Revenge was resurfaced to restore its super-gloss finish.
"The response to this product has been tremendous and we are committed to numerous resurfacing projects in the coming months," said the company's vice-president of after sales and service, Scott Heke. "This product was developed in response to legislated reduction in the use of styrene, which prevented fading in fibreglass. It offers excellent ultraviolet (UV) resistance, consistent gloss, and its application increases a waterslides' lifespan."
The fibreglass coating product has already been proven successful outside of the waterpark industry where it has been used on every PetroCanada gas station's red fibreglass façade.