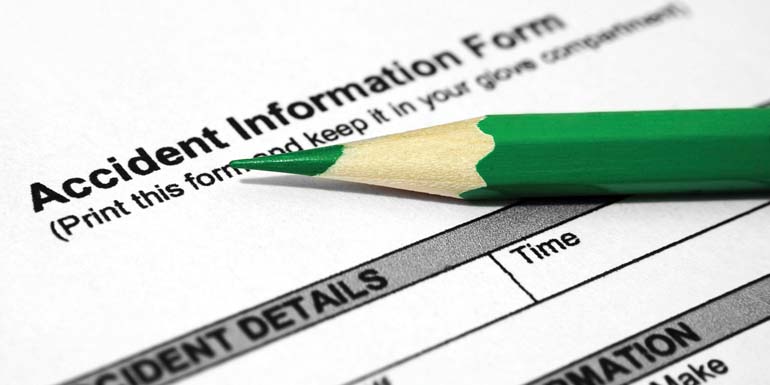 By Norm Kramer
Many pool and spa companies think of health and safety requirements as something they have to do, simply because it's mandated and they could potentially be punished for not following through. However, in addition to saving lives and preventing injuries and illness, creating a healthy and safe workplace makes good business sense.
Health and safety programs have the potential to greatly impact the overall success of a business. Statistics show employee absenteeism caused by illness and disability cost Canadians $16 billion annually. When you consider the added benefits of integrating health and safety into everyday business practices—reduced workplace incidents and insurance/lost-time claims, fewer employee absences, decreased staff turnover, improved productivity and an enhanced company reputation and client loyalty—the business case for safety becomes pretty clear.
A prime example
One company that has learned how to make health and safety a business advantage is The Pool Shoppe in Hamilton, Ont. The company (featured in the December 2009 edition of Pool and Spa Marketing) has embraced health and safety and successfully integrated it into its everyday business practices.
This attitude towards health and safety wasn't always the case. Ten years ago, the store received a visit from the Ontario Ministry of Labour (MOL) after an incident involving a young worker, who, while filling up chlorine jugs, had spilled some of the chemical on the floor. She used a paper towel to clean up the spill and tossed it in a garbage bag. Later on, when she opened the garbage bag to throw more items in, the vapours from the chlorine overwhelmed her; she fell to the floor and was taken to the hospital.
"The incident really was an eye-opening experience for us," says Dana Simpson, general manager, retail division of The Pool Shoppe. "Until we got the visit from the MOL, we thought we were doing things right. But after receiving our orders, we realized how much more we could do to make our workplace safer."
Step 1: Start at the top
The Pool Shoppe learned that making health and safety a priority needs to start with senior management. Senior managers who show a willingness to commit, develop and participate in their health and safety program show they are serious about ensuring the well-being of their staff members. They're also the ones who can drive health and safety practices into their business operations. Establishing health and safety as a core value also helps staff buy in to the program and empowers them to be proactive participants in the creation of a positive health and safety culture.
"Our biggest belief is that attitude reflects leadership," Simpson says. "If people feel they have someone they can trust—not someone who will slough away their concerns—they will stick to the program. Knowing every concern is a valid one, and that it will get taken care of, is a great way to engage staff and keep two-way communication going about health and safety."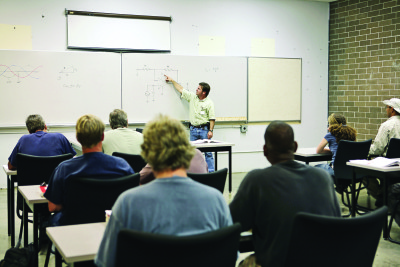 Creating a culture of health and safety starts the moment employees step into the building. For instance, new employees of The Pool Shoppe participate in a two-hour health and safety orientation before they begin to work for the store. Health and safety training is provided by a technician, but managers and teams are also involved. After the training is complete, new employees have the opportunity to practice safety procedures specific to their job with their manager and other team members.
"The first thing we do in our orientation is a safety meeting. They come into the boardroom and watch a video that shows what can happen if you don't practice safety. We want to show people that when you're not trained, it can be very dangerous not just for you, but for others as well," Simpson explains.
Making sure everyone understands their roles and responsibilities is also crucial to making workplaces safe. Encouraging due diligence through health and safety best practices and procedures, along with training, sets the expectation that a safe workplace should be the norm.
"Working in a place that values health, safety and well-being sets an example for people not just when they work here, but when they leave," Simpson adds. "For example, one of our university students recently left and said, 'I hope that when I go out into the real world my future employer will have it together like you'."