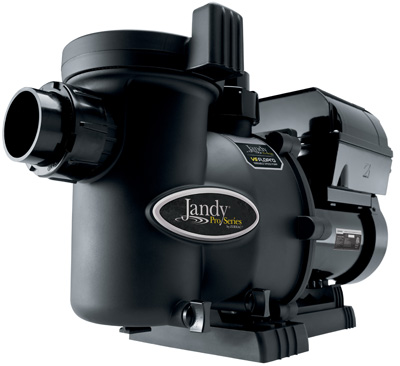 Zodiac Pool Systems Canada, a manufacturer of pool and spa equipment in Oakville, Ont., has launched its new Jandy Pro Series® line of products targeted to pool professionals and master builders.
This summer and throughout the coming year, a number of products will be introduced under the new line, starting with the VS FloPro™ variable-speed pump, which was released on August 1. The company's enhanced focus and investment in pool industry professionals led to the strategic rebranding of its equipment line, which includes pumps, filters, heaters, valves and lighting products, in addition to in-floor cleaning, water purification and leveling systems.
Zodiac says the Jandy Pro Series brand will make it easier for pool professionals to identify and choose the products that together give consumers the most energy-efficient and maintenance-free pool available.
"As we move forward in building recognition for Zodiac Pool Systems, we believe it is important to honour the strengths of the brands within our portfolio," says company president, Tony Prudhomme. "By clearly identifying the professional-grade products under the Jandy Pro Series brand, we reaffirm our commitment to traditional Jandy values, while continuing the commitment to technological innovation."
Additional products under the Jandy Pro Series line will begin to roll out at the end of the 2011 season, which will also see the debut of a new logo and marketing program aimed at conveying the brand's premium features.