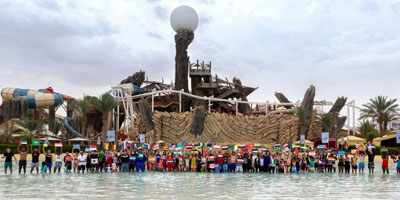 Yas Waterworld Abu Dhabi was recently awarded the Guinness World Records title for 'Most Nationalities in a Swimming Pool'.
More than 102 nationalities came together in the Amjav wave pool to earn the title.
The event was held in the presence of a Guinness World Records representative, Farah Experiences and senior management.
"It fills me with an immense amount of pride to celebrate this milestone record in honour of the Year of Tolerance," said the … Continue reading Yas Waterworld earns Guinness World Record
+ Read More