4. Heat pumps
Heat pumps are an environmentally friendly option for heating pools, but similar to a heat exchanger, the effectiveness of this equipment depends on the location of the pool. Heat pumps will only work well in an environment that has warm air from which to draw from. Operating much more efficiently than a natural gas, oil, or electric pool heater, a heat pump can provide an aquatic facility huge savings in areas where natural or propane gas costs are high.
To run this efficiently, the heat pump extracts heat from the air, intensifies it via compressor, and delivers it to the water while cooler air is exhausted from the top of the unit. Since the system uses warm ambient air temperature to do the work, it is an efficient way to heat pool water.
5. Variable Frequency Drives (VFDs)
While also not a new invention, VFDs are frequently added to existing pools and have become standard on new pool construction. A VFD is essentially a computer system which acts as a transmission for the pump motor and allows it to run smoother, in a correct 'gear,' for its current task, all while conserving energy when full power is not required. Most VFDs installed today also allow for remote operation via smartphone.
In the past, pumps were one-speed and were either on or off. In the on position, these pumps constantly operate at full speed using much more energy than necessary.
6. Epoxy grouts
Epoxy grouts are still trending in 2017 and should be considered for anyone tiling a pool. One reason for this is because most epoxy grouts available today are extremely durable and have been refined over the years to make them easy to apply.
Made from epoxy resins and a filler powder, this grouting material will last much longer than a sanded cement-based grout, which is why it has a higher upfront cost. The warranties offered by product manufacturers reflect this, so designers/builders should be sure to check with their pool tile installer to ensure they are using the finest product with the best warranty.
7. Smartphone apps
Last but not least, are smartphone apps designed specifically for pools. For example, one equipment manufacturer has unveiled an automation interface to make controlling pool and spa operation easier and more convenient for facility managers/operators. This app is available for Apple and Android smartphones, as well as the Apple Watch, making it the first wearable tech option for the pool industry. Users can also activate various pool functions or learn the status of the pool with simple voice commands using voice-powered devices such as Alexa™ or Amazon Echo.™
Using any one of these devices, the system allows users to control the water temperature, lighting, fountains, waterfalls, and other pool features, while pools equipped with water chemistry controllers can also monitor sanitizer levels.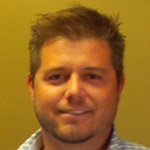 Greg Keller is a service and sales representative at Acapulco Pools Ltd., a commercial pool builder and service provider based in Kitchener, Ont. He graduated from Conestoga College's architecture-project and facility management program in 2011 and was hired by Acapulco upon graduation. He can be reached via e-mail at greg@acapulcopools.com.