Called to duty
In 1941, the SS President Coolidge was converted to a troop carrier. Stripped of its luxury fittings, the 'Lady,' a 3-D ceramic wall fresco, was covered up and the second-class swimming pool was sacrificed to create more cargo space. The tiled, first-class pool, however, remained in use for military passengers.
The ship was also painted grey and mounted with guns. A large number of porcelain toilets were also added to accommodate the 5,000 soldiers who were travelling into battle.
On Oct. 26, 1942, the SS President Coolidge struck two 'friendly' mines en route to Espiritu Santo Vanuatu. The South Pacific town had been converted into a large military base as a staging ground for the ongoing assault on Guadalcanal Solomon Islands.
The ship was deliberately run aground in order to save the troops on board. Eventually, it settled on its port side with its bow 21 m (70 ft) underwater and its stern sunk approximately 73 m (240 ft).
Standing the test of time
In modern times, the well preserved SS President Coolidge has become one of the world's best wreck dives and home to the 'world's deepest accessible pool.'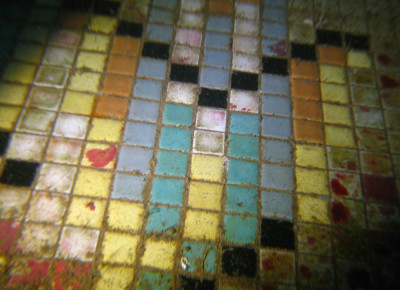 The ship provides a spectacular dive site, as it is located close to shore in warm clear tropical waters, though most sites are very deep for recreational divers. The famous 'Lady' is located 43 m (140 ft) in the interior of the ship in the first class dining saloon.
The highlight for pool contractors is the swimming pool, which is located at a depth of 58 m (190 ft). With the ship lying on its port side, the pool lies in a vertical position.
Upon inspection of its tiles, grout and handrails, the pool appears to be in perfect condition, even after 68 years under the ocean water. It is absolutely amazing to see the coloured porcelain tiles and grout in virtually the same condition as the day the ship sank. All the tiles are intact and the colours are still vibrant.
Some of the superstructure of the ship has deteriorated over time, but the porcelain toilets, bathtubs, plates and especially the tiled pool, have survived the tests of time and nature.
With this in mind, a pool builder/designer can introduce his clients to the benefits and long lasting beauty of a fully tiled swimming pool with ultimate confidence.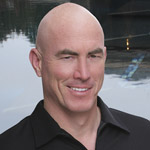 Barry Justus is the owner of Poolscape Inc., a landscape contractor and pool designing and building company based in Burlington, Ont. He can be reached at barry@poolscape.com.