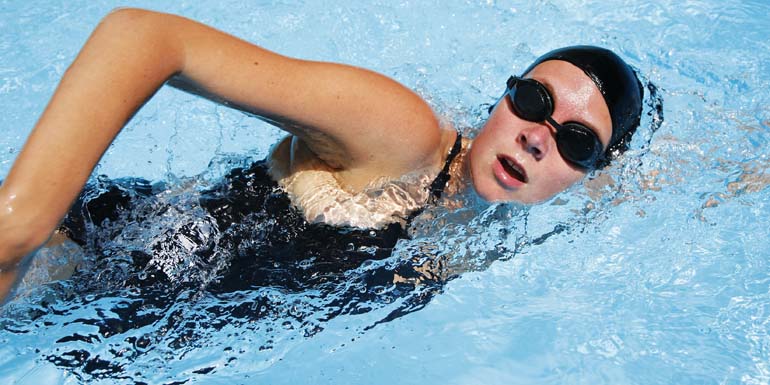 By Connie Sue Centrella and Laurie Batter
In the pool and spa industry, promotion has consistently centred on delivering fun and family togetherness. Over the years, this marketing approach has prompted many consumers to purchase swimming pools and hot tubs for their homes, looking for those very payoffs. However, today's economic and social climate suggests buying behaviours are shifting. While consumers still place a strong focus on leisure and family, they are also increasingly concerned about matters of wellness.
This trend points to a consumer who is ready to welcome products that deliver health and fitness benefits. As such, residential pool and spa professionals need to place a greater emphasis on these benefits when promoting their products. By embracing this strategy, they can not only grow their individual businesses, but also reposition the industry as health-centric, even as the North American economy continues to rebound. By creating new opportunities, existing customers will also be enticed back to buy new water-related equipment, which can help them better enjoy their investment.
A growing market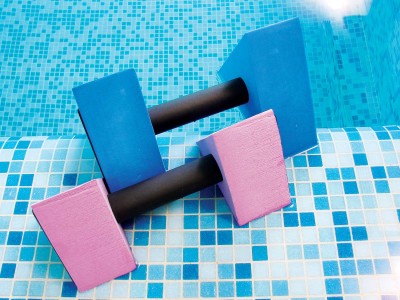 The aging baby boomer population presents an incredible opportunity for pool and spa professionals to promote fitness products. As the largest growth sector of the North American population, baby boomers also have the largest discretionary income of any age group.
We are also witnessing an obesity epidemic. People of all ages across the continent need to lose the excess weight and get moving. What better way to do that than through water-based fitness activities? This combination provides the industry with fresh possibilities for new pool and hot tub sales and is an easy add-on to the aftermarket product category for existing customers.
For years, the commercial aquatic sector has promoted competitive swimming, diving and synchronized swimming, along with exercise equipment specifically designed to help build strength and endurance training, as part of its marketing efforts. Vertical and aquatic fitness organizations have long promoted water as an effective alternative to dry-land exercise for weight loss and improving fitness. Every year, aquatic therapists help thousands of people recover from injuries, illnesses and surgeries through the use of warm- and cool-water immersion and exercise.
More options, more opportunities
How does this translate to the residential sector? While some pool and spa retailers have traditionally sold goggles, swim fins and kick boards, there is a whole array of fitness gear specifically designed for water environments that aren't commonly found in a typical pool store. As pool and spa retailers search for additional products to entice consumers back to their stores, branching into health- and fitness-related items are natural choices.
The key is to offer a wide selection of products to help customers enjoy their pool; this is what today's consumer wants. Asking customers to visit multiple stores to find these products will push them toward online and local competitors. Additionally, while today's consumer has a strong desire for innovative products, they also want these new items to have real-world benefits. This is where the retailer comes in, to explain the benefits and market these products to customers and prospects.
Water exercise videos and books are an excellent way to build interest in using pools and hot tubs. Add to the mix a new line of water fitness equipment. Hand paddles and gloves, pull buoys, water resistance and weights, dumbbells and aqua jogger belts are all available to enhance an accessory department. Innovation and profits can also be found in some higher-ticket items like aquatic exercise bikes and treadmills. Try bringing one of each into the store, place them in a demo pool and have an 'aquatic fitness weekend' where customers can suit up, try out the equipment and be introduced to the benefits of water-based workouts.
It is the industry's responsibility to educate consumers on the benefits, as well as encourage new designs in construction to allow more consumers to engage in water fitness. These designs can include exercise bars installed on the pool walls, handicap lifts and ramps.