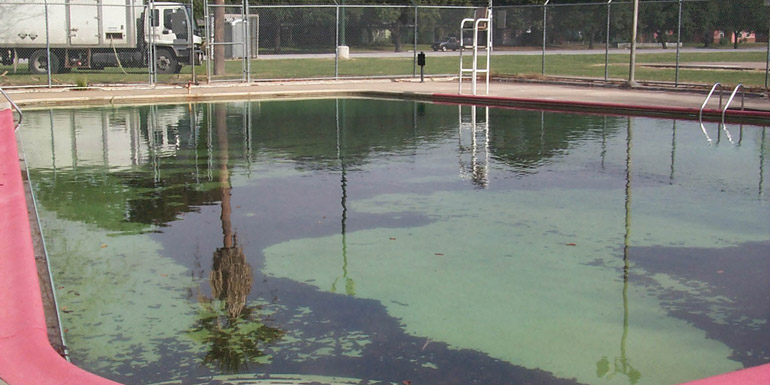 Service professionals faced with cleaning and opening swimming pools damaged by Hurricane Sandy now have an online, step-by-step program they can use to ensure pool water is free of contaminates and safe for bathing.
Pools overwhelmed by hurricane flood waters often contain seawater, salt, sand, large amounts of phosphates, and even sewage. Therefore, to make water maintenance and the pool opening routine easier, industry veteran, Terry Arko, product specialist for SeaKlear Pool and Spa Products, and regular contributor to Pool & Spa Marketing, has created a program to help service professionals ready their client's pools for the upcoming season.
The program comprises a simple checklist—from ensuring all skimmer and pump baskets are free of debris and in working order to specific chemical instructions—to rid the water of contaminants such as sludge, dirt, and micro-organisms.
For more information on the program, visit http://www.halosource.com/Solutions/Pool-Hot-Tub-Solutions/Opening-After-Sandy.aspx.