By John Bouwmeister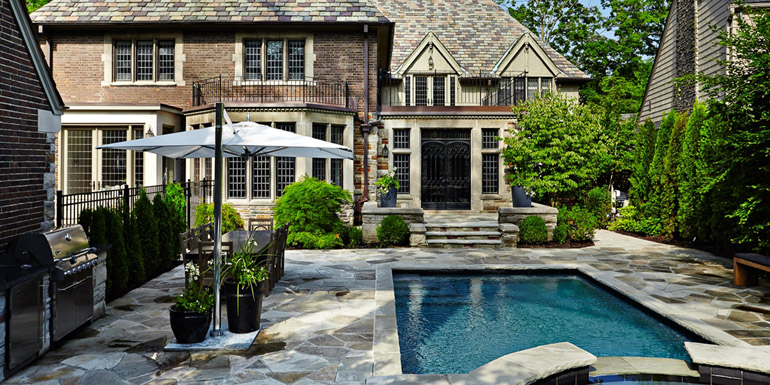 There is true value in a professionally installed and landscaped pool. The same can be said for the homeowner who knows they have hired a pool contractor and landscaper who can handle the pressures and complexities of working with each other. For the homeowner, this will be one of the largest investments they will ever make with respect to their outdoor property. The productivity and delivery of a promise is expected by everyone involved. To ensure co-ordination and efficiency on the jobsite, there are a few key points to review to ensure everything goes as planned.
This author has met and worked with numerous individuals over the years, created some award-winning landscapes and has had his fair share of onsite issues with clients and employees. Casey van Maris, a well-respect landscape industry pioneer, once said in a seminar: "The customer is always right, even if you don't think so. If you can calmly control an irate customer without raising your voice, you have mastered the art of one of the most detrimental vises in business… self-control." Essentially, he was not saying to give up and give in but rather diffuse the situation and find an alternative resolution. By being diplomatic it will almost guarantee more work or possibly even a simple referral to make up for any setbacks, while maintaining a good reputation. Landscape contractors deal with onsite situations quite frequently, especially when working on large projects that involve the installation of a pool along with landscaping. Many issues can arise that will test each contractor's merit, which is shown by how well they can work together as professionals. Pointing blame, rather than supporting each other, will only create a hostile environment which will deter growth and productivity.
The ultimate landscape/pool contractor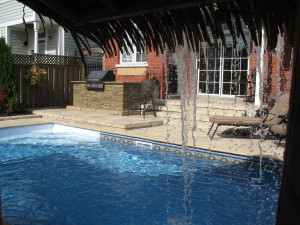 By taking certain characteristics, anecdotes, and business wisdom from a plethora of people this author has crossed paths with over the years, the ultimate pool/landscape contractor, or superhero of sorts, can be created. This superhero would have an answer to every problem, a resolution for the most obscure customer complaints, diffuse any human resource issues, be at the shop every morning to handle daily problems, and collect the final balance for completed jobs that were overdue. Although this superhero is fictitious, he/she can unanimously inspire current industry leaders and the next generation of pool and landscape contractors. By following a few fundamental guidelines to running a successful jobsite, pool and landscape contractors can continue to gain the respect and recognition for their hard work in every related industry. Do not be afraid of challenges and step up and receive praise when it is well earned. There is nothing wrong with a little gloating.
Beware of the lowest bidder
Another fundamental rule those in the industry understand is going with the lowest bidder does not always save the customer money. As a company owner, being the lowest bidder does not always win the contract either. In fact, it may actually cost more in the long run and possibly tarnish the company's reputation as a 'low baller.' Landscaping always enhances the pool's overall look and creates an excellent portfolio picture. Always involve a landscape designer on the project and let them be creative.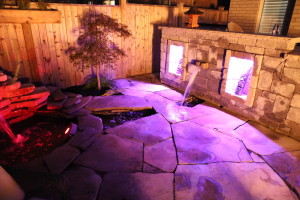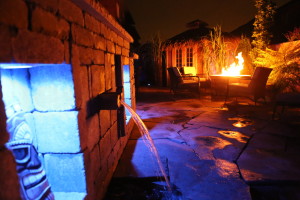 Sometimes people hate the notion of investing in a plan; however, when it comes to peace-of-mind, it is human nature to invest in a professionally prepared project. Building a home is no different than installing a pool and landscaping. Yes, these two examples are on two different scales, but permits, certifications, electrical, and gas inspections are still required. Therefore, as contractors it is important to promote the benefits of having a blueprint that creates the vision of all elements in a backyard in a professional manner. Further, if there is one plan three different contractors are bidding on, their pricing should be relatively close and not all over the map. It will make the job run more smoothly between the pool company, the landscaper, and the client right from the beginning. Gone are the days of a quick schematic on the back of a pack of cigarettes. Technically, the landscape industry is unregulated, but with the inception of Landscape Ontario, the industry has grown into a professional power house, which has helped to create regulations and provide numerous tools for businesses with designations like: certified landscape professional (CLP), certified landscape designer (CLD), and certified landscape horticulturist (CLH). Not only can landscapers become certified to help run a well-organized job site, the association also provides a landscape management network to help those in the industry understand what it takes to operate a more efficient landscape company.
The same can be said for pool builders with the programs and recommended guidelines offered by the Pool & Hot Tub Council of Canada (PHTCC).
There will always be entrepreneurs with pickup trucks who say they can install a pool or create a landscape oasis at a bargain-basement price. These fly-by-night companies will be pushed out as consumers become more aware of what things actually cost and do not mind paying good money for a project that a company will stand behind, let alone remain in business the following year.