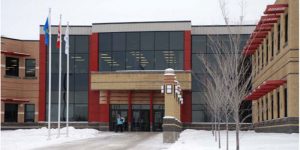 The city of Cold Lake, Alta., is moving into the development and design process of a proposed aquatic centre at the Energy Centre.
According to lakelandconnect.net, Cold Lake city council has allocated $150,000 in this year's capital budget to begin the planning and design process, which will also include consultations with stakeholders and feedback from residents.
In the article, Mayor Craig Copeland said a pool and aquatics centre is "something that has been on our wish list for many years," and something the community has been asking for as well.
"This seed money allows us to bring in design and construction professionals and really come up with a plan for what this facility could be," he added.
As reported, city officials expect to appoint an architect in the coming months to begin the engineering work.
It is expected this process will provide the city with a more detailed cost breakdown for the project, construction timelines, and operational considerations.
The article states the next city council, to be elected this October, will ultimately make the final decision on whether to move ahead with the project.