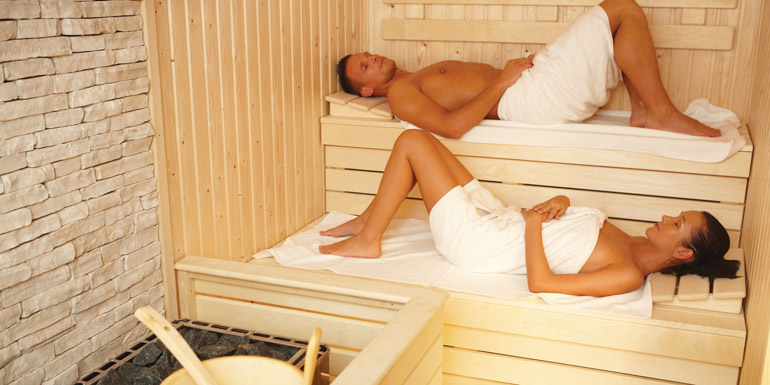 By Anna Vetta
Today, an increasing number of people are looking for unique products to complement their lifestyle and individual taste. Most consumers are looking for products that can be tailored to their personal needs, allowing them to stand out from the rest by emphasizing their style. This desire for a unique, personalized product also applies to sauna enthusiasts.
Those interested in saunas want a product that reflects their needs, but also possesses distinct features that differentiate them from other products. Many people have the misconception that typical box-style saunas, commonly found on the Internet and in big-box stores, are the only models available. However, this is not the case.
A myriad of customizable possibilities are available and the options for unique, cutting-edge sauna designs are endless. Many sauna manufacturers offer a variety of alternatives that are sure to meet most, if not all, consumer demands and specifications, with eye-catching results.
Sauna evolution
The evolution of Finnish saunas is astounding. Over the course of the past 2000 years, saunas have graduated from a mere hole (i.e. pit) in the ground into wood-panelled rooms, complete with benches, which most are familiar with today. Contemporary Finnish saunas may be built of log, stone, wood, and glass and now use sauna stoves as a heat source, which are capable of heating a sauna to approximately 80 C (176 F).
The infrared sauna, which has been recognized for its convenience, compact design, and health benefits, is also a popular sauna style. These saunas operate at lower temperatures, typically around 45 C (113 F), and are energy efficient. The majority of infrared saunas are plug-in units. However, all saunas, whether of the Finnish or infrared variety, can be customized to accommodate the consumer's needs.
Design choices
There are no limits when it comes to building a sauna. Certainly, in both residential and commercial projects, challenges may present themselves, however, most sauna manufacturers are able to overcome these obstacles and still provide the customer with a functional sauna that also possesses a unique design. Although the standard, 'What you see is what you get,' models are available, an increasing number of sauna enthusiasts want ideas that require the manufacturer to think 'outside the box.' Customization is available for all types of saunas—whether they are pre-built modular freestanding units, do-it-yourself (D-I-Y) material kits, or pre-built built-in units.
Pre-built modular saunas
These saunas can be manufactured with several options. With true craftsmanship, many sauna manufacturers can pre-build a sauna to the exact measurements and design details requested by the consumer. This option is for areas with large open concept spaces, such as a large residential basement. These saunas are completely pre-built at the manufacturer's facility, using the customer's design specifications, and then simply assembled on site.
In some cases, pre-built modular saunas may not be an option because the consumer's plans may already have a fixed space with pre-existing walls allocated for the sauna. In this case, the consumer will require a unit to be built on site. The best alternative in this situation is a D-I-Y sauna kit.
D-I-Y sauna kits
These sauna kits provide everything the consumer needs to build the sauna on site. A contractor or manufacturer may be designated to build the sauna. D-I-Y sauna kits are often the best course of action for individuals that are working with fixed spaces; this often applies to new condo projects, health facilities, community centres, or residential spaces that may convert an existing space into a sauna. For example, a cold cellar or closet that is not currently being used.