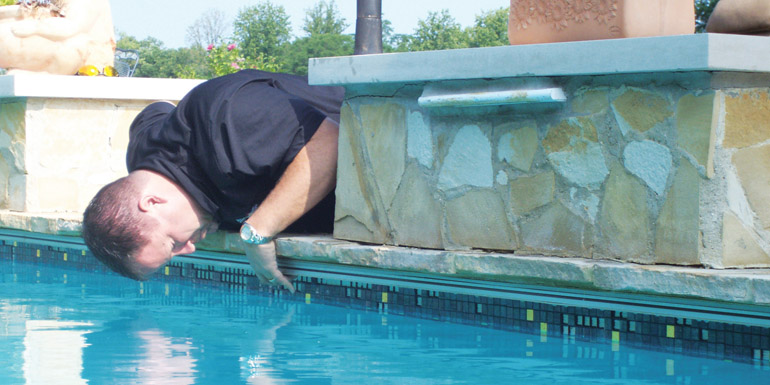 By Michael Shebek
In general, automatic pool covers are quite reliable. However, as with any piece of equipment, the system will require maintenance at some point. Some of these maintenance issues are foreseeable—small wear and tear or general upkeep issues, for example. Other issues, however, are unexpected. This unanticipated service can fall under two categories—electrical or mechanical.
Most service requests from pool cover owners amount to, "My cover doesn't work, please come over and fix it." Obviously, this type of call doesn't provide much insight into the problem or help diagnose the issue. Service professionals must take it upon themselves to do a thorough onsite assessment of the situation at the job site in order to identify the problem and provide solutions, likely without much help from the pool owner.
This article will focus on fast, accurate, point-by-point evaluations a service technician can use to find a solution to any automatic pool cover problem.
Step one: Evaluating the pool cover site
Every service request must start off with a five- to 10-minute evaluation of the entire pool cover site. In those early moments, service technicians should focus less on getting the problem fixed hurriedly and take an investigative approach before handling any equipment. By operating the cover before evaluating the site, a technician might cause further damage to the system. Secondly, more often than not, the quick-fix approach will only address the symptom of the problem, not the underlying cause.
When entering the pool area, technicians should walk around the entire pool cover and perform the following tasks:
inspect the touch pad or key switch, to ensure power is on;
examine the surface of the pool cover for debris, such as leaves or water;
check the pool water level to see if it is particularly high or low;
inspect the pool cover and webbing for signs of deterioration;
study the housing lid, looking for interference with the vinyl cover;
examine the tracks and track pulleys for signs of wear and tear; and
check the status of the lead bar (the front edge pulls the cover closed).
After performing this cursory inspection, the technician should notify the customer if a problem is noticed above and beyond the customer's request. Proactive communication with the customer will promote a positive relationship with the client and increase credibility during the time spent at the job site. By following these inspection procedures, technicians will have a much better understanding of the pool cover situation before the real work begins.