Additional inspection items
If present, the torque limiter should also be checked. Newer systems have electronic torque limiters (ETL) that do not require lid removal to make an adjustment; they are easily adjusted from a touch pad. Mechanical torque limit (MTL) systems require torque adjustments over the life of the system. Some of these MTL systems can be adjusted under the lid using wrenches.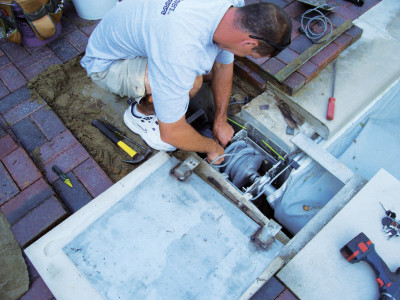 Technicians should also check for ropes pinched in lid-support brackets. With the popularity of stone or concrete lids, this inspection step is becoming much harder to perform, due to the added weight of these trendy materials. Companies should keep this in mind when they install stone or concrete lids.
The frame, rope reels and end casting should also be checked for corrosion, particularly as salt generators become increasingly popular in the pool industry. Newer automatic cover drive components are anodized or made from stainless steel to prevent wear, but older systems may not be protected. If white material is present on drive components, all components should have corrosion removed before reinstallation.
Finally, technicians should check for debris inside the roll-up housing, which can cause interference with the vinyl. Occasionally, the strangest items find their way into cover housings. Experienced technicians tell stories of everything from swim noodles, skimmer lids and bathing suits to raccoons, snakes and other assorted wildlife. These items will cause the cover to bind up while trying to open, so technicians need to keep their eyes open and stay vigilant.
A thorough approach
By spending five to 10 minutes evaluating the entire pool area and methodically following the proper diagnostic steps, a pool cover technician's time on site can be more efficient and effective. Of course, all this is moot if he or she does not communicate well with the customer.
If any major components need to be repaired or replaced, technicians need to explain the problem and present the pool owner with options. Then, once a course of action has been decided upon and repairs have been completed, the technician must communicate one more time, to make sure the owner knows what has been accomplished and answer all of their questions. That's what turns a good service call into a great customer experience.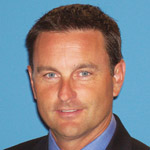 Michael Shebek is owner and CEO of Automatic Pool Covers Inc., a cover manufacturer based in Westfield, Ind. The business was started in 1979 as a pool cover installation and service company. Shebek has more than 20,000 hours of in-field pool cover service experience. He can be reached via e-mail at mshebek@apc-mfg.com.