What is holding some people back?
Unfortunately, too many pool professionals are set in their older ways, and a large percentage of homeowners simply do not know the right questions to ask. Plus, many of the legacy devices installed in a homeowner's pool or backyard are not easily compatible with current control systems. To make a significant upgrade in pool/spa automation equipment, older systems must be replaced or substantial electrical work is needed, which can make installation cost prohibitive.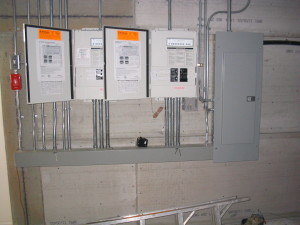 The industry is overcoming these hurdles. Although wiring all the various devices in a homeowner's backyard to a central control panel may require a significant up-front expense, the long-term benefits of having a centralized wiring scheme can save money. Once the control panel is wired to the house, everything that requires electricity and control in the backyard can be connected to one place, which helps to avoid the maze of conduit and wires crisscrossing in the backyard.
Consumers armed with information acquired over the Internet or simply via word-of-mouth, are demanding the most cost-effective automation systems and maintenance plans for their pool/spa. Rising energy costs motivates people to research the right solutions that will save them the most money. People love their pools and spass and given the hard economic environment, people need to reduce their cost of ownership. If their service technician does not have a satisfactory plan to save money, another pool professional will.
What does the future hold?
By ensuring operational efficiencies are in place, consumers gain increased productivity and reduced operating costs. Automation systems and peripheral equipment which record operating history as well as other key variables will enable service technicians to quickly and easily diagnose problems and maximize system designs. Manufacturers also benefit from virtually infinite information about the performance of their products in the field. Further, products designed with self-diagnosis capabilities will reduce warranty claims and reduce the cost of service dramatically. All of these benefits lead to a measurable and quick return on investment (ROI) and most importantly, an enhanced consumer experience.
Over the next few years, all pool/spa equipment manufacturers will build every device with industry standard interfaces to enable all products to synchronize with the control panel like a laptop computer does with a broadband modem, or as a wireless keyboard does with a computer. This will make integration less costly and almost instantaneous. As the industry's automation controls continue to advance, homeowners and pool/spa professionals will be able to accomplish even more with just a few clicks of a button.
AUTOMATION BEYOND THE POOL/SPA
Depending on the automation device installed, it will enable the homeowner to control a vast number of features in the backyard including: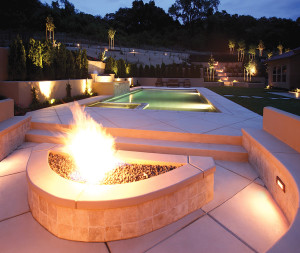 • Pool, spa and pond pumps
• Pool, spa and landscape lighting
• Outdoor house lighting
• Filters
• Heaters
• Automatic pool cleaners
• Music
• Chlorinators
• Water features, non-attached
• Chemistry automation
• Fire pits
• Ultraviolet (UV) systems
• Misters/foggers
• Spa jets/blowers
• Sprinklers
• Actuated valves
• Automatic pool covers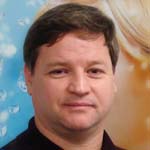 John Antretter is the chief operating officer (COO) of Pleatco LLC, a manufacturer of filter cartridges and grids for diatomaceous earth (DE) filters in Glen Cove, N.Y. He has led the development of innovative products for over 20 years. His most notable success came as the chief executive officer (CEO) of Plasmaco, a leader in Plasma TV technology, which he sold to Panasonic. Antretter has been an adjunct professor of finance at Fordham University's business school since 1991 and is a retired army captain. He can be reached at jantretter@pleatco.com.