By Terry Arko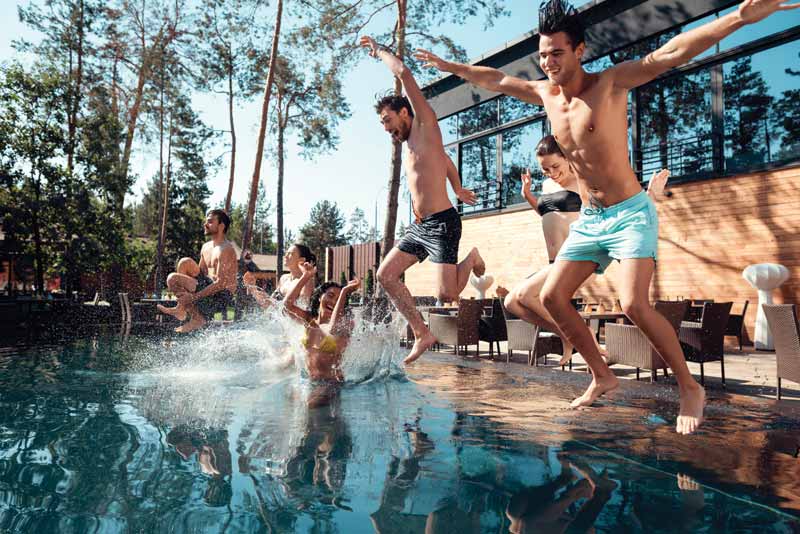 Ammonia is a colourless, strongly alkaline gas with a very familiar pungent odour. In fact, it was the first complex molecule discovered in space in the galactic dust clouds of the Milky Way. It also makes up the rings of the planet Saturn. Ammonia gas consists of one nitrogen atom and three hydrogen atoms (NH3). Volcanoes and hot springs were the original early sources of this gas on earth. Ammonia takes its name from the Egyptian deity Ammon because a very early discovery of ammonium salts were found in camel dung near the ancient site of his temple.
Ammonia gas is very soluble when mixed in water. It creates an alkaline liquid known as ammonium hydroxide, which is simply household ammonia used for disinfecting and cleaning. This is one of many forms of ammonia produced. Ammonia is in fertilizers, nitric acid, sodium carbonate (soda ash), explosives, nylon, and baking soda (sodium bicarbonate). Two of the most common chemicals for pools and hot tubs are sodium bicarbonate and soda ash. Saturating salt with ammonia and carbon dioxide creates sodium bicarbonate. Heating sodium bicarbonate creates soda ash. Both of these useful pool products start with ammonia. Many cleaners and algaecides for pools contain ammonia in one form or another.
Sources of ammonia in pools

Ammonia enters the atmosphere from agriculture, automobiles, and industry. Ammonia releases into the atmosphere from livestock manure and agricultural fertilizer. When this ammonia gas mixes with atmospheric emissions, it creates microscopic particles. These particles measure about 2.5 microns in size or about one-third the width of a human hair. An excess of these particles deposit back to earth primarily in rain precipitation.
Somewhere in the process, ammonia releases nitrogen, which converts to nitrite, which then converts to nitrate. This explains why nitrates increase in pools after heavy rains. High nitrates will increase the consumption of free available chlorine and cause excess algae growth. Contrary to popular belief, the use of ammonium hydroxide or ammonium-based algae treatments does not leave a residual of ammonia in the pool.