By Jason Cramp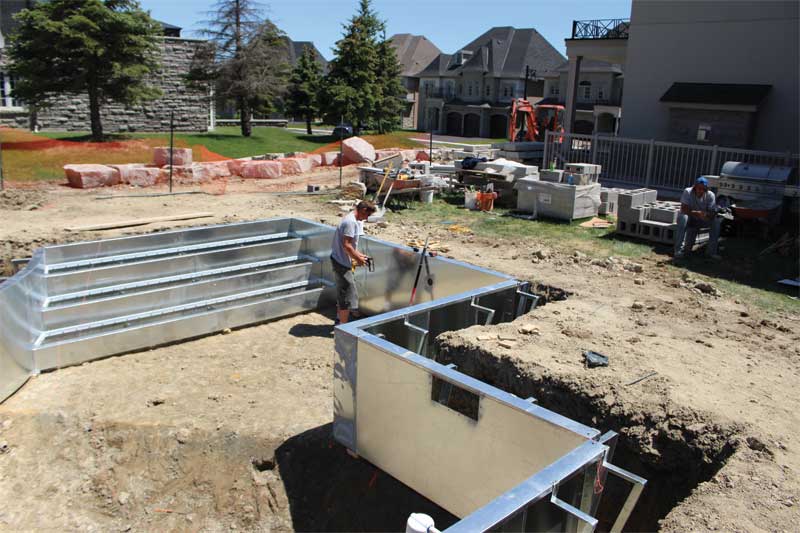 Editor's note: This is our 42nd annual report on the state of the Canadian pool industry, including statistical information and market analysis. Information is based on Statistics Canada's building permit records for swimming pools with an overview of new pool permits for census metropolitan areas (CMAs). The figures are conservative and do not reflect many of the rural areas that do not require building permits for pool construction.
After slight growth in 2018, the Canadian swimming pool market, based on the number of permits issued, continued its positive upward trend in 2019. In fact, the total number of permits recorded last year was the second highest in the last 20 years, ranking only behind 2016 (13,054). When reflecting on last year's report, especially with respect to the apparent trends, the longest streak the Canadian pool industry has strung together in the last 15 years in regard to a year-over-year increase in building permits remains three, which has now happened twice in the past six years (2010-2012 and 2017-2019). Both times the third year was the most successful. That said, heading into the 2020 season this may be the year where we see this streak continue.
Despite labour shortages, technological changes, continuing trade tensions, and rising interest rates being some of the top concerns in 2019, not to mention the fluctuating consumer confidence index and strange weather patterns, which seem to be becoming the norm, the number of pool permits registered last year increased by 3.8 per cent over 2018.
This is a positive result considering The Conference Board of Canada reported in January 2019 the consumer confidence index remained weak—based on the levels seen in the two previous years—and, much like 2018, Canadians remained hesitant about making major purchases.
Acclimatizing to a new norm
In taking the results of Pool & Spa Marketing's recent industry survey (see page 42) into consideration, specifically the response to the question on what affects the industry more—the weather or the economy, the latter appears to be a determining factor in the success of any pool season. It is a given, a homeowner needs to be financially secure to purchase a swimming pool and, depending on each customer's situation, this decision can be made at any time. That said, it is rare for these two factors to ever be in sync as purchasing a pool can be planned and, simply put, the weather cannot. As a result, when climate conditions are not conducive to building pools, it can grind the industry to a halt.