Brain-eating amoebas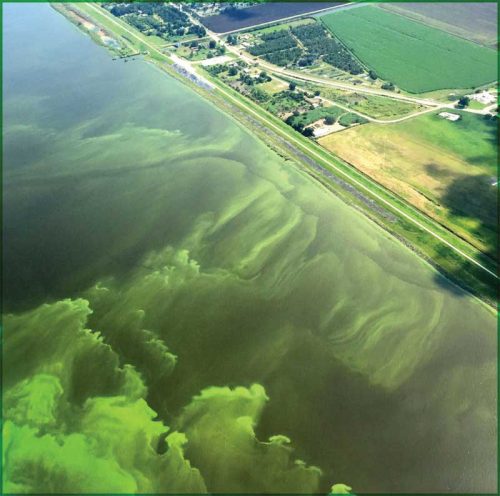 In the case of long hot summers, lakes will warm up continually throughout the season. Lakes and bays can become quite warm by the end of summer. Naegleria fowleri is an extremely lethal single-celled free-living amoeba that causes a rapid central nervous disease. It is commonly referred to as the brain-eating amoeba. According to the Centers for Disease Control (CDC), little can be done to effectively stop the brain-eating amoeba once it enters the sinus and into the brain. In fact, more than 97 per cent of cases result in death. According to the Public Health Agency of Canada, there were 179 cases of Naegleria fowleri worldwide between 1996 and 2003.
Signs and symptoms of infection are like bacterial meningitis. Humans become infected when contaminated water enters through the nose and the amoeba travels to the brain. While cases are rare, most are fatal. This amoeba thrives in warm shallow untreated waters (mostly in lakes). The best way to avoid contracting the Naegleria fowleri amoeba is to avoid swimming in shallow warm areas. Most importantly, swimmers should not immerse their head or turn upside down in the water.
Typical chlorine levels in pools can help to inactivate Naegleria fowleri. Maintaining chlorine levels between one and three parts per million (ppm) along with a routine super chlorinating procedure—especially after adding fill water—should ensure protection from this parasite.
Toxic algae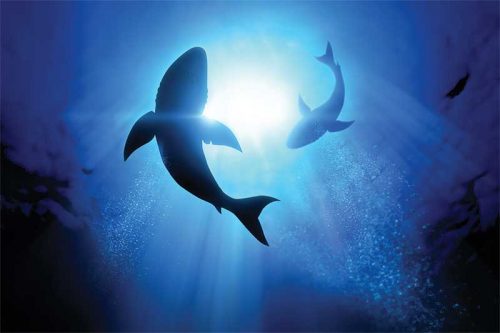 In August, MSN Lifestyle reported on a number of signs that were posted at lakes across the U.S. warning of toxic algae. Fed by rising water temperatures and nutrient-loaded fertilizer from farms an aggressive blue-green bloom takes over. These blooms can contain cyanobacteria which is toxic to humans and extremely harmful to dogs.
Toward the end of August, large portions of Lake Erie were marked as being unsafe for dogs to swim in. The CDC warns of paying attention to the signs of toxic algae. Swimmers and pet owners should be on the lookout for large floating mats of blue-green, brown, yellow, or red scummy looking algae. Usually, a rotting plant smell is present in these waters.
While shark attacks and brain-eating amoeba are all rare, they are virtually non-existent in pools. In fact, a properly treated and maintained pool remains one of the safest places to swim when it comes to the final dog days of summer. That said, there are some things that can be problematic in pools and, as a result, can potentially tarnish the industry's reputation.
Recreational Water Illnesses (RWIs)
By doing some research, one will find the most common and widespread RWI that occurs is Cryptosporidium (Crypto). It is a parasitic pathogen that is contained within a hard, egg-like cyst, which makes it highly resistant to chlorine. In fact, according to the CDC, Crypto can remain active in regular chlorine levels of 1 ppm for up to 10 days. It is between four and six microns in size, which enables it to pass through most filters used in public pools. Crypto is an infectious organism that is transferred fecal/orally. It makes its way into pool water via swimmers who are ill with diarrhea. One very small deposit from an incontinent bather can lead to millions of Crypto parasites being introduced into the water. If tainted water is swallowed, it will only take 10 Crypto parasites to cause infection and illness.
When is the potential for an outbreak highest in a public pool?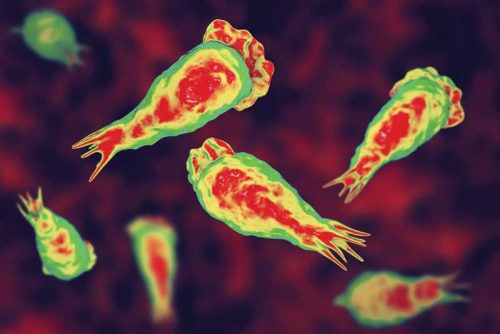 According to research, the most outbreaks occur from mid-to-late summer when the temperatures heat up and increased numbers of swimmers visit the pool. There are not any foolproof ways to completely ensure Crypto will not invade a pool; however, there is a layer of procedures that can help ensure protection.
First and foremost is educating bathers on the importance of good hygiene, including not swimming for two weeks after being ill with diarrhea. Also, cleansing showers before entering the pool should be required, and for small children frequent bathroom breaks should be practised. Proper chlorination should always be maintained between 1 and 4 ppm. The addition of a secondary sanitizer system (e.g. ozonator or ultraviolet [UV] unit) should also be incorporated. While both of these are supplemental systems, both are more effective at inactivating Crypto than chlorine.
Further, there are now advanced oxidation process (AOP) devices available, which create hydroxyl radicals that can effectively inactivate Crypto and work well with low levels of chlorine. Lastly, incorporating an enhanced filtration method through the use of a natural-based clarifier flocculant can help remove the parasite and keep it out of the pool and away from bathers. This same practice is used at drinking water facilities to help sand filters remove the smaller micron Crypto and hold it until it inactivates and can be backwashed out of the system.