Crypto remediation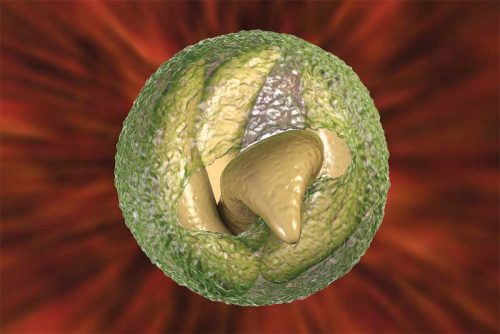 If a diarrheal discharge occurs, it is most likely that Crypto has entered the pool. The CDC's recommended remediation process is as follows:
Clear all persons from pool;
Adjust the pH of water to 7.5 or less;
Maintain the water temperature at 25 C (77 F); and
Raise and maintain the chlorine level at 20 ppm.
All of the above must be sustained for 12.75 hours to effectively inactivate Crypto in a pool without cyanuric acid stabilizer (CYA). According to the CDC and the Model Aquatic Health Code (MAHC), if a pool has levels of CYA between 1 and 15 ppm then the chlorine level needs to be raised to 20 ppm and held for 28 hours to ensure the Crypto has been inactivated. That said, it is important for an aquatic facility director or pool operator to know if CYA stabilizer is in the pool and at what level.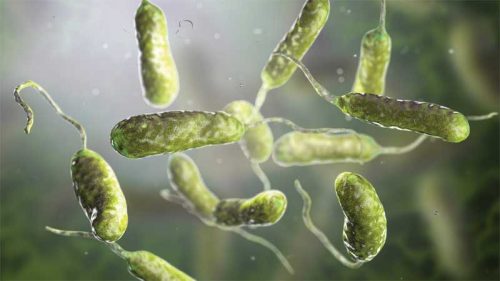 Some public pool operators use tri-chlor chlorine tablets as the primary sanitizer. These are stabilized chlorine tablets that contain CYA. In this case, some operators may not be aware of the amount of CYA stabilizer in the pool as a result of using these tablets. For every 10 ppm of chlorine provided from tri-chlor 6 ppm of CYA is introduced into the water. Further, CYA does not breakdown, the levels only increase.
More recent research by the Committee of The Model Aquatic Health Code (CMAHC) has shown that increased levels of CYA reduce the effectiveness of chlorine to inactivate pathogens such as Crypto. In fact, research by the council's ad hoc committee shows people are just as likely to get ill from Crypto in water with 0 ppm of free chlorine (FC) as they are in a pool with 1 ppm free chlorine and 100 ppm CYA. Based on this, it is imperative that an un-stabilized form of chlorine be used to raise the chlorine level for a Crypto remediation process. Liquid chlorine is highly recommended as it is fast acting, economical, and will not increase CYA levels or calcium hardness.
Keeping pools safe
Swimming is one of the most popular sports and leisure activities in Canada and the United States with millions of people visiting aquatic facilities every year. As the public hears more news on the risk and dangers of swimming in open waters, many will turn to commercial pools and aquatic centres as a safe refuge. Pool operators and service technicians may not need to worry about sharks or toxic algae in pools; however, keeping them safe and sanitary for swimmers can still pose a challenge. That said, knowledge along with proper chemistry can go a long way toward keeping water safe.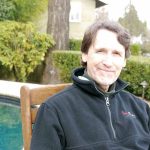 Terry Arko is a product training consultant for HASA Pool Inc., a manufacturer and distributor of pool and spa water treatment products in Saugus, Calif. He has more than 40 years' experience in the pool and spa/hot tub industry, working in service, repair, retail sales, chemical manufacturing, technical service, commercial sales, and product development. He has written more than 100 published articles on water chemistry and has been an instructor of water chemistry courses for more than 25 years. Arko serves as an observer on the board of the Recreational Water Quality Committee (RWQC) and is a member of the Council for the Model Aquatic Health Code (CMAHC). He is a Commercial Pool Operator (CPO) course instructor, a teacher of the Pool Chemistry Certified Residential course for the Pool Chemistry Training Institute (PCTI), and a member of Pool & Spa Marketing's Editorial Advisory Committee. Arko can be reached via e-mail at terryarko@hasapool.com.
Notes
1 See "Why shark attacks could be on rise around the world," published by The Atlanta Journali-Constitution on April 6, 2019. For more information,visit https://www.ajc.com/news/national/why-shark-attacks-could-the-rise-around-the-world/BBeH5zATHFszvTqxm9km4K/. (Accessed on September 12, 2019)