By John Bokor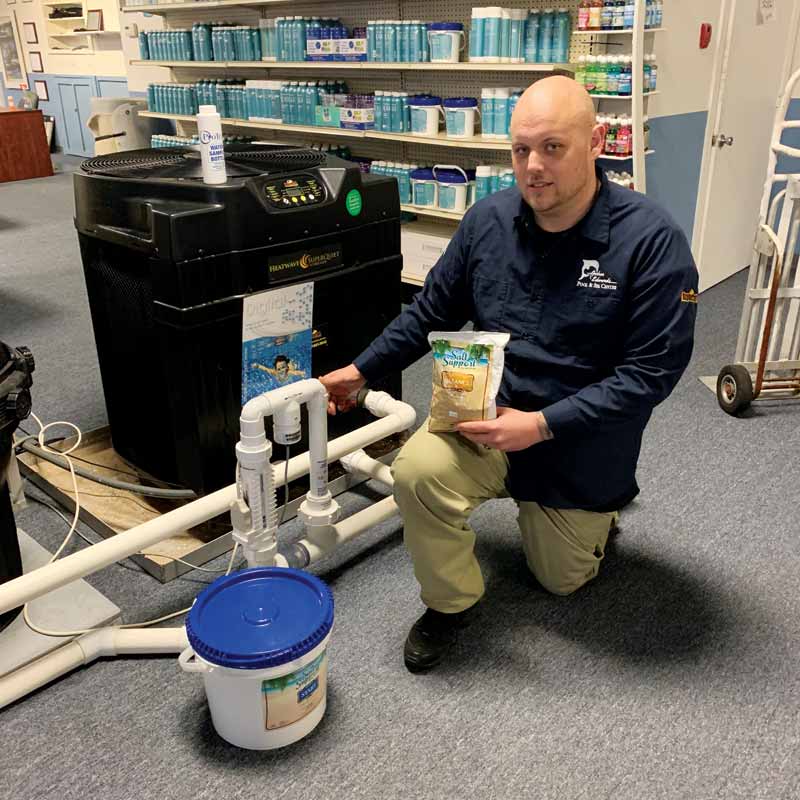 Pool professionals and consumers are embracing salt chlorine generators and reaping the benefits of this technology. These devices eliminate the handling of chemicals, allowing homeowners and other operators into add salt into the generator at the beginning of the season rather than put chlorine to the feeder weekly. They are also able to chlorinate water faster than traditional methods.
Despite these benefits, to best achieve long-term satisfaction with this product, consumers need to be educated on how the technology operates and work with retailers to develop a maintenance plan that works for them.
As such, more and more retailers are realizing this is not a product they can simply sell and walk away from. Rather, pool owners need to be provided with a well-organized salt-system maintenance program. This will ensure customer satisfaction and lead to an increase in profits for retail stores.
Selling 'salt pools'
For retailers, the good news about salt chlorine generators is, in most cases, a consumer will walk into a store and already be interested in converting their pool into a 'salt pool.' What is unfortunate, however, is these customers are often misinformed about what a salt chlorine generator does and how it works, with many under the false impression that installing this technology is the only step that needs to be taken to maintain a clean, healthy pool.
"We find most consumers think a salt pool doesn't use any chlorine," says Kathi Belcourt, manager of Aqua Tech Pool, Spa & Bath in Winnipeg.
This misunderstanding stems from the fact that—unintentionally—pool professionals who sell salt chlorine generators do not always take the time to explain that, while these generators greatly reduce the amount of maintenance needed to sanitize the water, they do not eliminate the need to shock, oxidize, and 'algae-cize' the water to keep the chemistry balanced.
Dan Cosby, manager of Dartmouth Pools in New Bedford, Mass., agrees with Belcourt, saying initially, this misinformation made it difficult for many retailers to integrate salt chlorine generators into their business, but offering proper education has helped to alleviate this confusion.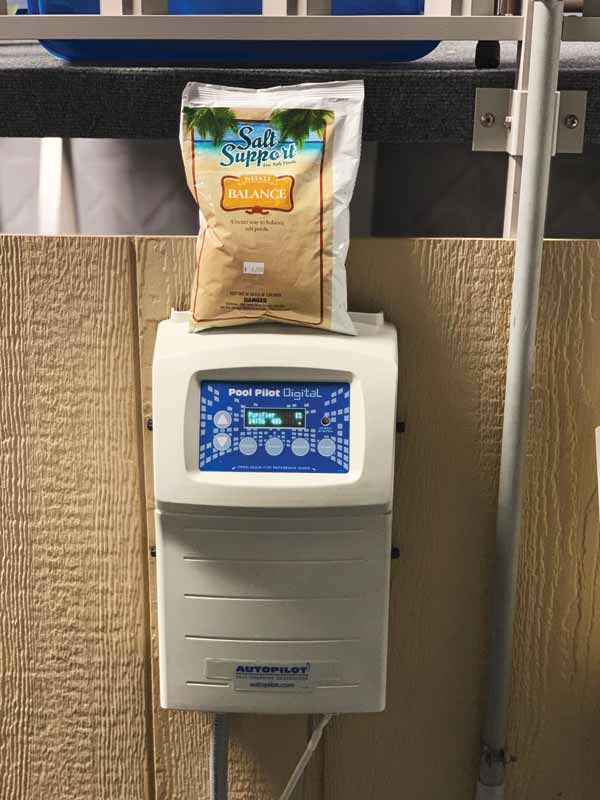 "We quickly learned our retail team needed to be on the same page and ensure the information provided was presented in a cohesive manner and used the same terms," says Cosby.
For many consumers, the realization this technology would allow them to handle chemicals less, thus making the sanitization process safer and more convenient, was enough of a selling point.
"The success of salt chlorine generators comes from the fact people do not want to handle chlorine tablets and don't want to deal with chlorine feeders and their fumes," says Jonathan Schulhoff, manager of Arthur Edwards Pool and Spa Center in Millers Place, NY.
Once a consumer has the salt pool they desire, retailers should then educate them on how to get the most value out of their salt chlorine generator investment. This offers a significant opportunity for additional profits through a 'salt support' chemical maintenance program.
Selling support programs
Builders, retailers, and service professionals generally love to sell and install salt chlorine generators because these devices are highly profitable. What many do not realize, however, is these profits can continue after the sale, via the offering of salt support products and services to help keep water in balance. These special offerings provide higher profits than those of granular, liquid, or chlorine tabs, while simultaneously offering retailers a way to stand out from their competitors and, most importantly, make sure their customers remain happy with their pool.
Education
The first big hurdle: explaining to salt pool owners that their pool water is unique and they need a special maintenance program to protect their investment and prolong the life of the equipment.
"Many consumers with salt pools believe the system uses no chlorine or, even worse, that because they are using salt, they are going to save money on chemicals," says Belcourt. "Our job is to explain how it all works: their salt pool requires special support products, and if they follow a program, they will enjoy the many benefits of having a salt chlorine generator on their pool for the long-term."
Taking the time to explain the complexity of how these devices work and the ways in which they affect the make-up of the water—such as, why the device creates heat, how it changes the pH, why there might be an increase in corrosion and scale, and why they should not add phosphates to the water—can be difficult and time consuming.
Some consumers will want to know how and why the products are different, while others just want the basics. Regardless of the customer, retailers agree that it is important to keep these programs simple. That way, when a customer comes into the store, they are able to pick up their specialty products quickly, leaving them more time to browse for add-on items.