By Chris Carr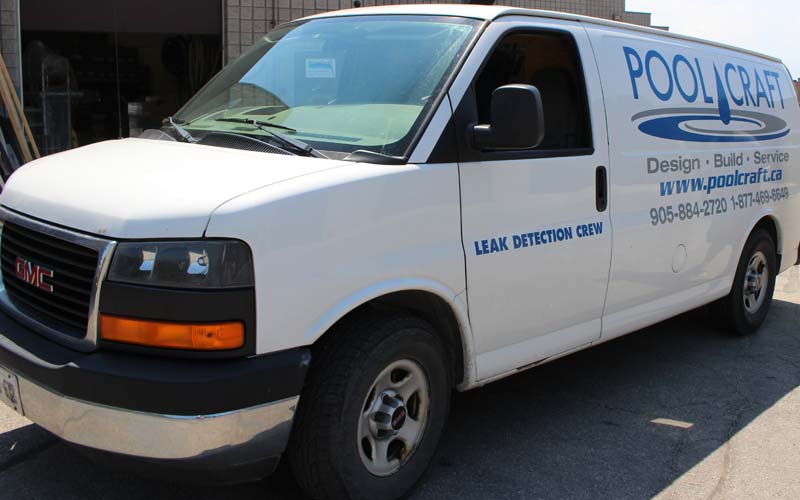 Pool and hot tub business owners and managers have plenty of tasks and concerns occupying their minds without having to worry about how they are going to get from one location to the next. A fleet of vehicles should provide comfort, accessibility, safe transport, and the necessary features a company needs without causing undue stress or going over budget. Ultimately, a lot of work and thought goes into one aspect of the business, which is not necessarily its primary focus. When a company relies heavily on travelling to visit new clients or to provide services to existing customers, this aspect of the business is extremely important.
This is where a dedicated fleet account manager—someone with the skill and expertise to handle all of the business's transportation needs—comes in.
What to look for in a fleet account manager
When searching for a vehicle leasing company (more on why it is better to lease instead of buying a fleet later), finding the right partner is crucial. It is important to find a company with a knowledgeable team, competitive prices, and is willing to meet the business's exact needs.
The first thing to look for is a leasing company that can provide local and dedicated management. This will offer direct access and instant communication to an expert who is committed to handling fleet requirements and is likely familiar with the pool and hot tub industry from previous experiences with other customers. This eliminates having to worry about dealing with a new person every time there may be an issue with the fleet. Instead, a relationship can be built with a fleet account manager who will get to know and understand the business's preferences and needs with respect to acquiring a range of vehicles suitable for a variety of tasks.
Once an account manager learns the specific needs of the business, then it becomes important for them to be able to tailor the leases to meet these needs. Therefore, it is important to look for a leasing company that offers flexible lease terms and can customize individual leases, ensuring they are satisfactory with the business's demands (e.g. kilometre requirements). Open-end leases, in particular, do not have any mileage restrictions; instead, the end residual is guaranteed, which the fleet account manager can help determine, by estimating how many kilometres are expected to be driven. This eliminates the worry of going over any mileage limits.
Ideally, a fleet account manager should also provide unbiased expert advice. An independent leasing company will have no ties to any one dealer or manufacturer, which means they will not push toward one particular make or model—especially if there is one to be avoided. This way, a fleet account manager can offer genuine, honest advice based on his/her knowledge and professional experience. Further, he/she will make sure access is provided to a variety of vehicles that are required to assemble the fleet.
Finally, when building a fleet, business owners should also ask if there are any association rebates and/or discounts available to them. For example, pool and hot tub businesses that are a member of the Pool & Hot Tub Council of Canada (PHTCC) may qualify for a rebate/discount, which can help save on fleet costs.
Benefits of leasing
By understanding what to look for from a leasing company and what to expect from a fleet account manager, it is also important to know the difference between leasing and financing a vehicle.
Leasing is an alternative to the traditional method of financing. Instead, leasing allows one to use a vehicle over a specified period at a lower cost every month. In fact, commercial leases can be a great way to offset business costs, as they grant automatic access to an extensive network of fleet-focused dealers.
A good leasing company should be able to offer the lowest fleet pricing and manufacturer programs available, while substantially improving the business's cash flow. Commercial leases should be open-ended and tailored to suit each company's unique needs.
Leases are about expected usage. Essentially, a business pays for what the anticipated use of the vehicle will be over a set time. Lease terms can range anywhere from a few months to five years. If fleet vehicles are being exchanged every four years, a business only pays for the 48-month term. As a result, lease payments can be much lower than a monthly loan payment, which, in turn, may provide businesses access to more expensive vehicles with better features.