Other factors to consider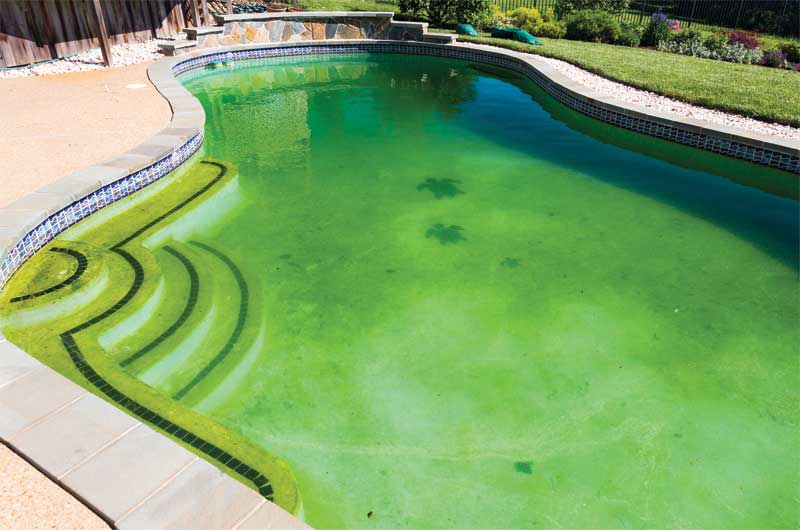 In addition to cell runtime, size, and scaling, there are other parameters that can affect the production of chlorine in a saltwater pool. One of the first things to look at is the salt level.
Improper salt levels can cause damage to the cell, as well as inhibit the production of chlorine. When chlorine levels are low, many make the mistake of thinking the problem can be resolved by adding more salt. This is not the way to respond, however. Most manufacturers recommend a range of 2600 to 4000 ppm of salt. Many pools with the correct salt level have low-chlorine residuals because of one or more of the previously discussed issues.
Low-water temperature will also affect the cell and inhibit chlorine production. Most chlorine generator cells will shut down when the water temperature falls below 15.5 C (60 F). This level varies by manufacturer, but in early spring and late fall, cells are often not functioning due to water temperature, leading to an absence of chlorine production. Generating chlorine in these conditions can damage the cell and its components.
Finally, the age of the cell will also impact chlorine residuals. The plates, where electrolysis occurs in the cell, are coated with a metal called ruthenium (Ru). This metal is necessary for electrolysis, and subsequently necessary for generating chlorine. As the coating wears away with age, the ability of a cell to generate chlorine decreases. Often, a lack of chlorine is due to an aged cell that needs to be replaced.
Dealing with algae
One of the most common issues in saltwater pools is algae. These pools are susceptible to algae just like a traditional chlorine pool. Maintaining a proper free chlorine residual and pH balance is important because many saltwater pool owners choose not to add a preventative algaecide as part of their routine maintenance. High pH reduces the effectiveness of the chlorine that is generated and provides a carbon dioxide-rich environment that can lead to the increased probability of algae growth. Most algaecides are suitable for use with saltwater pools and are a great product to add to any maintenance routine or when troubleshooting algae problems.
Should algae bloom in a saltwater pool, it can be treated just as it would be in a traditional chlorine pool. If the water is swampy green, a floc product can speed up the clearing process. As with any algae treatment, shocking the pool to rapidly increase the chlorine residual is a vital component to successful treatment. In a saltwater pool, the boost button is not effective in this situation since the chlorine is slowly delivered over time. A chlorine shock product should be used as part of the algae treatment, as indicated by the label directions on most algaecides. Once the algae problem has been treated, chemically cleaning the filter will keep additional problems from occurring in the pool. Finally, after the algae treatment is complete, a maintenance algaecide can be introduced to the maintenance plan to prevent future outbreaks.
Saltwater pools provide a premium experience to pool owners; however, some maintenance must occur to prevent problems from happening. These problems are the same issues that are often found in traditional chlorine pools and are resolved by similar activities. There are some issues that are specific to saltwater pools and require specific products or actions to resolve them. Ultimately, clean, clear water is the goal for any pool owner, whether using traditional chlorine or a saltwater system.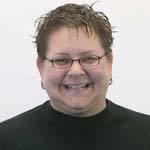 Alicia Stephens is the education and training manager for Biolab, a KIK Custom Products Company. In her 18 years with the company she has focused primarily on education, training, and development, as well as technical support and new product research and integration. Currently, Stephens supports all education and training initiatives for the Biolab Pro Dealer division. She can be reached via e-mail at alicia.stephens@biolabinc.com.