By Terry Arko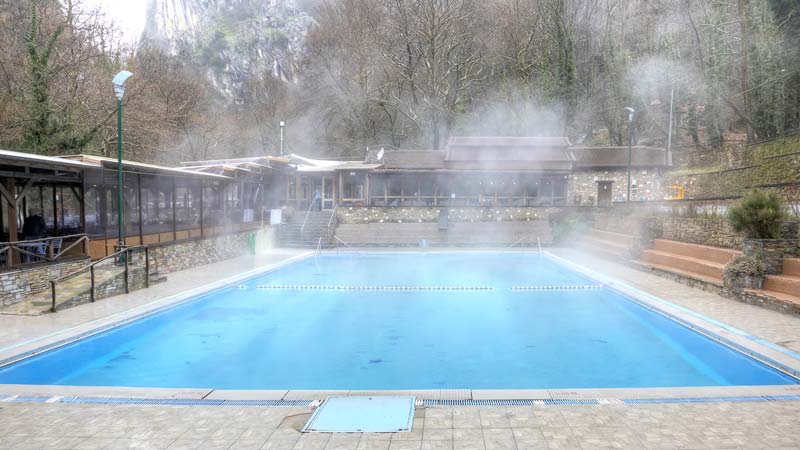 Water is a precious resource that everyone must work to preserve. Reducing evaporation helps conserve water in backyard pool environments and reduces the amount of fill water needed during the season. Industry professionals can save their customers water, money, and energy by recommending the use of a liquid solar cover product as part of their pool maintenance program.
Also known as evaporation suppressants, liquid solar covers do not work to heat the pool water, but instead reduce heat loss due to water vaporization. When water evaporates, the process requires energy in the form of heat (i.e. the heat of vaporization). Energy is needed as water molecules begin to dance around and disassociate into a vapour gas. Evaporation suppression reduces this process by controlling the rate at which vapour escapes from the water surface (considerably slowing down the dancing of the molecules).
Using a liquid solar cover saves heat and water reduction from evaporation. It also helps to retain heat radiation from the sun and, as a result, keeps the pool water warmer, longer.
Blowing off some steam
If a service professional has ever observed steam coming off a pool, they have witnessed the evaporation process. It occurs when a liquid becomes a gas or vapour. Water closest to the surface is constantly changing into water vapour. The main factors contributing to this occurrence include:
The larger the pool's surface area, the more water will evaporate.
If the water temperature is higher than the surrounding air.
Windy conditions can increase water evaporation.
The drier the air is (relative humidity) the more evaporation occurs.
The strength of the radiation from the sun plays a vital role in evaporation.
In the Northern Hemisphere, evaporation rates are highest during the drier months of June, July, and August. This is because water needs heat to reach the point of evaporation. Case in point, it is possible for a 56,781-L (15,000-gal) pool to lose as much as 5678 L (1500 gal) a month during this period.
According to the National Swimming Pool Foundation's (NSPF's) Pool and Spa Operator Handbook, 50 per cent of relative heat loss is due to evaporation. When water evaporates from pools, the water level needs to be topped up constantly. Further, when evaporation occurs, only pure water leaves. As a result, additional solids are left behind and calcium hardness increases along with total dissolved solids (TDS).
In some cases, the contents of the source water (e.g. metals or phosphates) can result in added expenses to the pool owner due to the necessary adjustments required. The balancing process has to be started again. This leads to additional labour and the added expense of using extra chemicals.
Reducing evaporation using a liquid solar cover can be a cost-effective way to reduce the need to replenish pool water and make chemistry adjustments.