Backed by pool professionals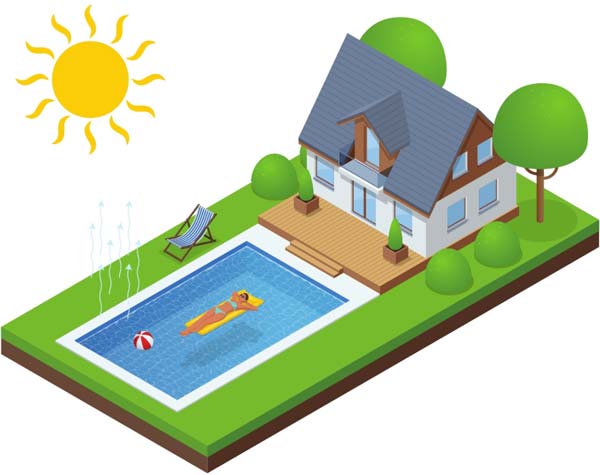 Pool professionals are now realizing the importance of offering these products to their clients. For example, Dick Abare from Algae Busters Pool Service in Tampa, Fla., who was introduced to the product by a colleague, started offering a liquid solar blanket option to his customers after trying it first on his own pool.
"I was sitting poolside with my wife one evening watching a cloud of steam rise above our pool," says Abare. "I poured in a sample of the liquid solar blanket product I was given and I watched as the pool stopped steaming and the water returned to a glass-like appearance."
Since then, he has been offering liquid solar covers whenever he sells or repairs pool heaters.
"When customers are investing in a pool heater, I want to be sure they are satisfied with their purchase," says Abare. "We include the liquid solar cover product with our start-up package and explain to the client they should include it in their weekly pool maintenance routine to prevent evaporation and heat loss."
Kathi Belcourt of Aqua-Tech Pools, Spas & Bath in Winnipeg, Man., has also had success selling this product to her customers.
"At first we thought it would be a tough sell, because we are essentially selling them something they cannot see," says Belcourt. "However, as opposed to a physical solar cover, it is the fact the customer does not see it is what makes this product appealing."
According to Belcourt, the main reason they have had success selling these products is that it fixes the 'problem' of the traditional solar blanket, which can detract from the beauty of the pool. Many pools are the centrepiece of the landscape; therefore, covering it prevents the client from enjoying this visual focal point. In fact, some clients have told her the liquid solar cover has enabled them to enjoy their pool more in this perspective.
Belcourt is also convinced the traditional solar blanket, in some cases, can decrease the client's use of their pool because they can be cumbersome to handle.
"When a pool owner gets home from work and looks outside at a 5.5- x 11-m (18- x 36-ft) solar blanket, the thought of grappling to try to remove it to go swimming can seem daunting—especially if someone is attempting to do it on their own," she says.
In this regard, Aqua-Tech Pools, Spas & Bath has also received several positive reviews from customers. One client, for example, has a remote cottage with a vanishing-edge pool, which requires water to be trucked in to fill it. This client preferred not to cover the pool, as it is the primary feature on the property.
"It depressed the client to put a solar blanket on the pool; however, if she did not use it, she would lose about 25 mm (1 in.) of water per day due to evaporation and she could not afford to truck in that much water," says Belcourt. "After selling the client the liquid solar cover product, she added it once a week and she was able to leave her pool uncovered all summer without needing to add any water over an eight-week period."
For these reasons and more, a liquid solar cover can be a great addition to a retailer's product lineup that can enable customers to save energy, chemicals, and money when operating their pools this summer.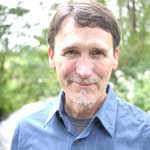 Terry Arko has more than 40 years of experience in the pool, spa and hot tub industry, working in service, repair, retail sales, chemical manufacturing, and product development. He is a certified pool operator (CPO) instructor through the National Swimming Pool Foundation (NSPF). He also serves as instructor for the Pool Chemistry Training Institute (PCTI) to certify residential pool techs. Arko is an active member on the Association of Pool and Spa Professionals (APSP) Recreational Water Quality Committee (RWQC). He is a member of Pool & Spa Marketing's Editorial Advisory Committee and currently serves as a water specialist for NC Brands, parent company of SeaKlear, Natural Chemistry and Coral Seas. He can be reached via e-mail at tarko@ncbrands.com.