By Katrina Kalashnikova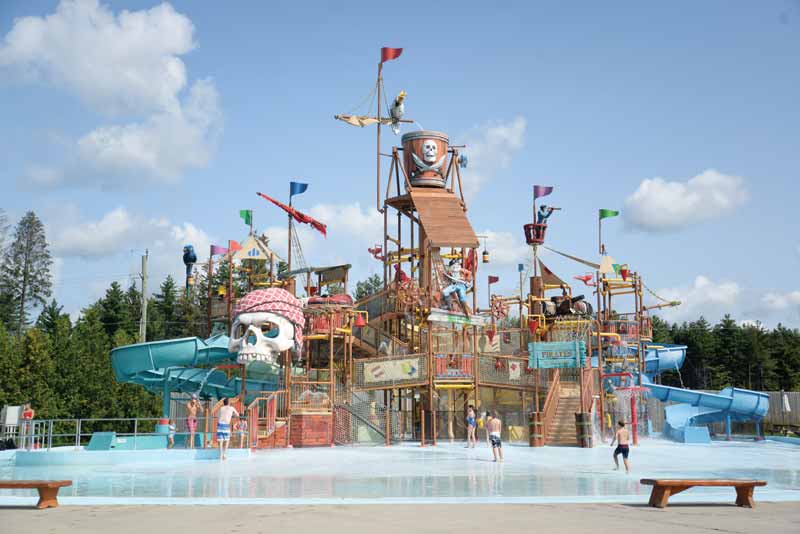 As the season ends for most North American waterparks, it is important to make sure service crews shutdown the park and 'winterize' it with the same care that is taken when readying the facility for guests in the spring. The time spent protecting slides and decks from the elements is money in the bank for a facility operator, as it extends the life of the equipment—not to mention it makes opening the park the following year much easier.
That said, the information presented in this article can help waterpark operators and managers save time and money when maintaining and/or renovating their facilities. Proper maintenance of a waterpark and its equipment is essential to success. This may be a bold statement, but consider how important the following are:
Rider safety and comfort;
Lengthening the lifecycle of equipment; and
Waterpark curb appeal for marketing purposes and guest satisfaction.
When choices have to be made about where to invest money when looking ahead to the next season, a facility operator should consider what he/she can do to enliven what they already have. This type of forward thinking can amount to a smaller investment with a shorter return on investment (ROI). Properly maintained waterpark equipment will provide years of service and entertain guests the way they were meant to—safe and fun.
A busy season will leave its mark on a waterpark's slides and other water play structures; therefore, operators must look at these features with a critical eye when inspecting the facility at the end of the season.
How do slide surfaces look?
Slide surfaces are subject to wear from riders, chemical oxidation from pool water, and weathering and ultraviolet (UV) light damage, which can fade colours. All of these factors can contribute to how enticing the waterslides will look to riders. If an attraction looks old, people may start to wonder about safety. The good news is this damage can be reversed
Professional cleaning products and servicing can remove water deposit build up, which can make slides look misty and faded. Fibreglass can be brought back to life through a process of wet sanding, power-buff polishing, and gloss sealing. UV waxes, which should be applied in the spring and fall as part of a waterpark's regular maintenance plan, can also be used to help protect slides from further colour fading.
Professional slide refinishing processes are not just for cosmetics; they are for safety measures, as well. UV exposure can deteriorate the gel coat surface and potentially expose the structural fibreglass layers. As a result, this can reduce the structural strength of the fibreglass parts. Where long-term UV degradation has caused the structural fibreglass layer to become exposed, reapplying gel coating is recommended to renew the integrity of the fibreglass parts.