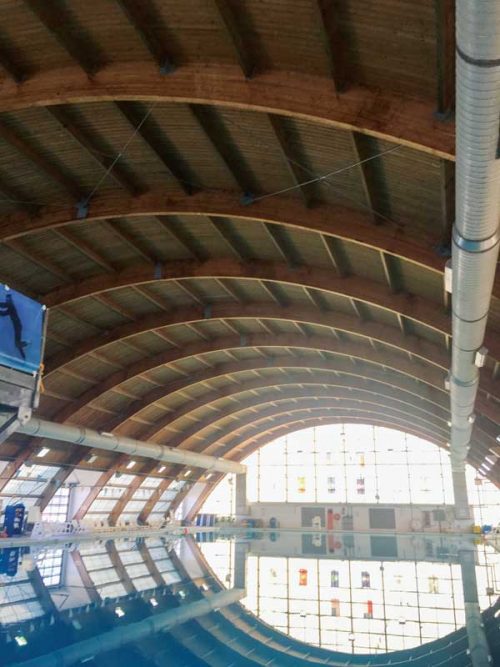 Another example is the combat training pool at the Marine Corps Air Station in Cherry Point, N.C., which has an arched wood ceiling design. Ducts run along the ceiling on either side of the natatorium, providing ample diffusion of supply air with some openings pointed up along the ceiling and others directing flow down into the breathing zone. The pool's design also demonstrates the importance of using air diffusers with sufficient velocity; this ensures the openings can 'throw' the air far enough.
Woodworking
The use of exposed wood framing in indoor pools and aquatic centres is nothing new. Also, a growing demand for green buildings has positioned the material as a powerful and valuable solution for sustainable structure. Not only does it offer design flexibility, but can also be esthetically pleasing if implemented properly.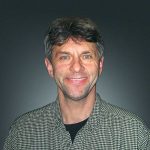 Ralph Kittler, P.Eng., is vice-president of sales national accounts for Dehumidified Air Solutions (DAS),  a manufacturer of humidity and temperature control equipment. He has more than 30 years of experience in indoor pool design and dehumidification and is the reviser responsible for Chapter 25 (Mechanical Dehumidifiers) and Chapter 6 (Indoor Swimming Pools) in the American Society of Heating, Refrigerating, and Air-Conditioning Engineers (ASHRAE) handbooks. Kittler was also an ASHRAE distinguished lecturer for 12 years on indoor pool design. He can be reached via e-mail at ralphkittler@dehumidifiedairsolutions.com.