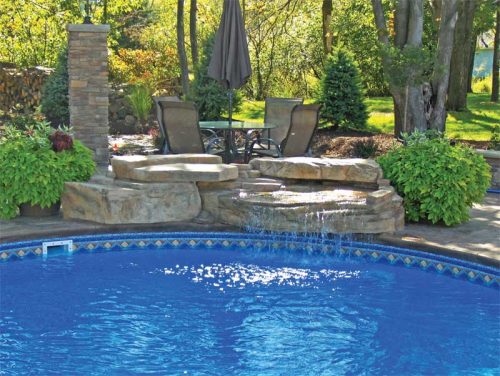 Industry professionals often find themselves in a unique position—not only are they required to build pools, but also create truly magnificent backyard living environments. Today, there are many products that allow builders to fulfil their client's needs, as well as exceed their expectations to ensure future referrals. Therefore, it is important to come up with a design that can accommodate multiple options to successfully achieve the client's 'dream pool.'
That said, practical necessity can often motivate creativity. Some of the most artistic pools use the equipment room as a launching pad for building stunning pool houses or water features that conceal the equipment. Whether this means working around existing trees on the property, building features to block out the neighbour's view, or recycling rocks from the pool excavation, today's pool builders are making use of innovative techniques and products to transform their clients' backyards into unique living spaces.
Eco-inspiration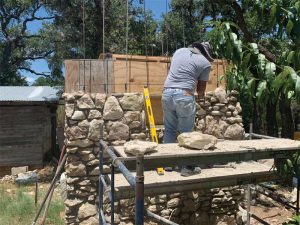 Many pool designers start by looking at the client's backyard setting for inspiration. By working with natural resources, builders are able to recycle materials from the job site and integrate these into the pool and backyard landscape. One such example was a project in San Marcos, Texas, which involved the creation of a tree house overlooking the pool. When considering the location of the pool equipment room, a tree on the property inspired the idea of building a tree house above the equipment room. The soil in 'Texas Hill Country' is extremely rocky, and the pool builder wanted to recycle the excavated stone and integrate it into the tree/pool house design. The lower structure of the pool equipment room was built entirely from the stone removed during the excavation. Although challenging, the pool builder managed to work around several trees on the property and was able to successfully weave them into the final design. The screened room—built with live edge cedar—along with a hidden staircase, lends a rustic look to the overall structure, which blends effortlessly into the landscape. The tree house provides an interesting visual focal point in the backyard—which could not have been achieved with a standard roof on a pool house—and transforms the pool house into an ideal retreat for the homeowner.