By Colin Taylor, B.Sc.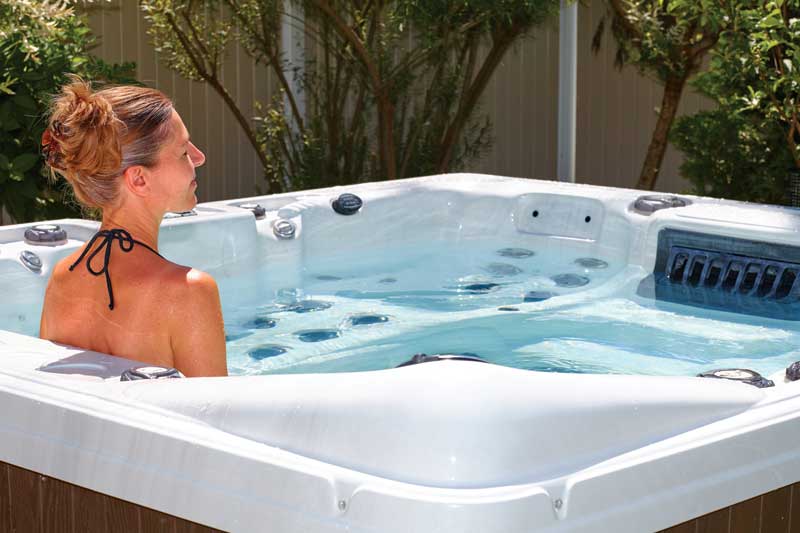 Over the last two decades, spa manufacturers have been making luxury items with higher levels of craftmanship, advanced designs, better quality components, and many other improvements. Today, innovations, designs, and technologies continue to attract buyers to these backyard wellness products thanks to all the advancements manufacturers have made in regards to spa features and benefits.
While it may be the bells and whistles that initially attract many homeowners to spas, it is the experiences they have in the spa water that determine how often they return to their relaxing retreat. It is a simple proposition—if people enjoy their spa water, it will get continual use. If they do not, it will be retired.
Water care companies in the spa industry have taken notice, as well. As a result, many have developed products with the goal of making water care easier for consumers. While spa manufacturers have increased focus on high-tech accessories, chemical companies have centred their attention on products that work easily, effectively, and quickly. These spa water care innovations are positively shaping the future of the industry.
The latest trends in water care
A number of water care products have popped up over the past decade, which have positively affected the quality of spa water for consumers. What does this mean for retailers moving forward? One example is how spa water care companies have followed in the footsteps of those in the dishwasher and laundry detergent industries. These companies have converted their liquid and granular soaps into dissolvable packets. As a result, consumers have come to expect convenience and once-a-week chemical maintenance with products that work quickly.
These are great innovations and work toward making the hot water bathing experience better for spa owners. Further, these new products help keep spa water levels where they need to be for clean, comfortable water and provide an improved hot water bathing experience. These futuristic technologies also provide retailers with water care options that can help them build loyal customers who trust their products and purchase them on a repeat basis.