Automation for filtration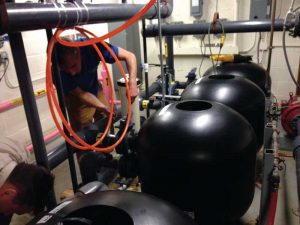 On large commercial pools, service technicians should perform weekly filter inspections. An automatic controller can be used to set a backwash schedule based on the pressure reading. This can be an invaluable addition to a pool's filtration system. With an automatic backwash controller, the need for a service technician to be present to perform this maintenance procedure—although recommended—is not necessary because the parameters set in the controller will automate the backwashing process. Most backwash cycles occur when a 69 to 103 kPa (10 to 15 psi) increase occurs after starting with a clean filter pressure reading. Controllers can also be set to backwash on specific days of the week or time of day.
Conclusion
Understanding the relationship between the pool's pump and filter is integral to obtaining clean and clear water. Using filter pressure readings and understanding how VSPs can affect these measurements are also key to knowing how the filter is performing and when it needs to be cleaned. Once the filters and pumps are sized correctly to work in tandem, regular filter cleaning will help ensure the cleanest, clearest pool water.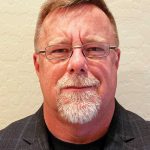 John "MacGyver" Watt has spent the last 25 years working for Pentair in a variety of positions, including field service technician, regional service manager, national trainer, and product specialist. He currently works for Pentair's application engineering and new product development for the United States, Canada, and Latin America. The nickname "MacGyver" was given to him early in his career with the company because of his ability to overcome challenges with whatever materials he had on hand. He can be reached via e-mail at john.watt@pentair.com.