By Jacob Bloss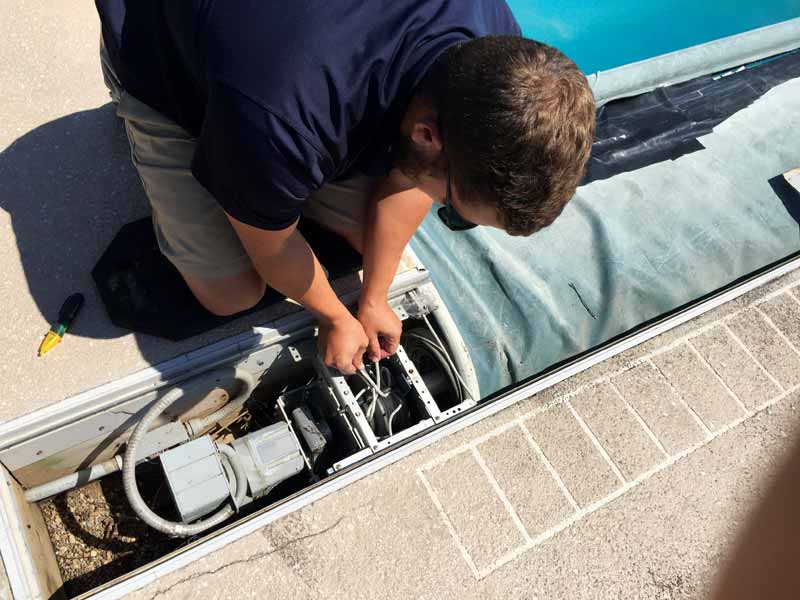 Automatic pool covers are quickly becoming the preferred option in today's marketplace. In addition to allowing homeowners to open and close their pools with ease, these covers offer an extra sense of safety and security when a pool is not in use.
Unlike pumps and filters, however, the installation of an automatic cover varies from project to project. Thus, these specialized devices necessitate technical skill in regard to their installation and, more importantly, maintenance. Becoming an expert in these unique installations requires practice, but, for many shops, developing this type of in-house talent can pose a challenge.
As such, the industry is seeing a growing number of professionals opting to concentrate specifically on automatic covers, which is leading more and more builders across Canada and the U.S. to outsource this business.
Why outsource?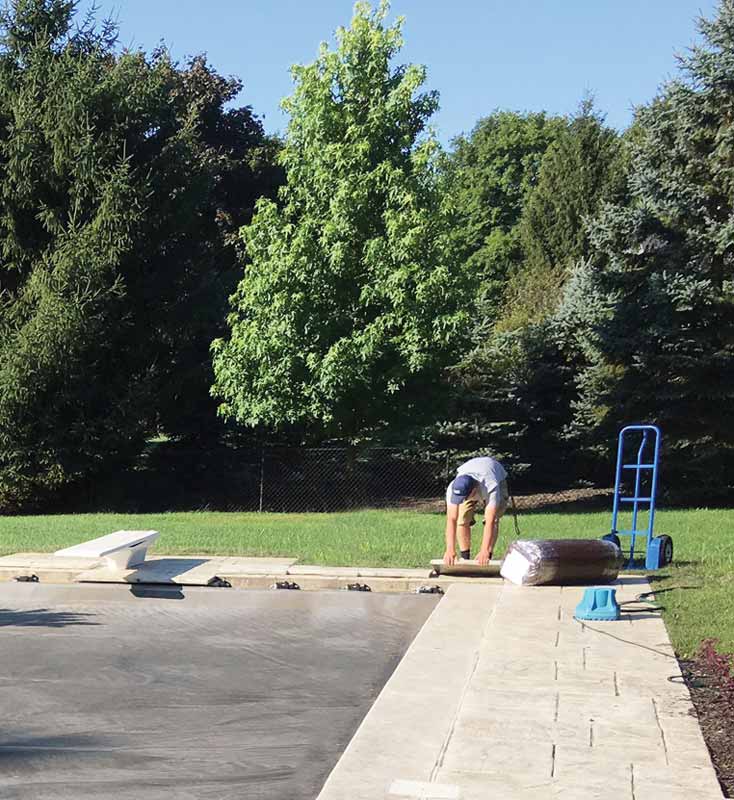 As with any installed product, the question aquatic businesses need to address is whether they should sell and install automatic covers, or simply provide their customers with the product and outsource its installation. This decision largely hinges on the competencies of an individual company and how it would best profit.
Keeping focused
While automatic covers are becoming increasingly popular, this is not generally a service pool builders are asked to provide for their clients on a daily basis. This is one reason why more and more professionals have come to realize they do not need to keep their staff trained on the installation and service of these devices. In short, outsourcing allows companies to concentrate on what their business does best: building pools.
Steve Edwards of Edwards Construction in Wichita, Kan., installed automatic covers through his company for more than six years; however, he came to realize performing this service in-house was taking him away from his core business—one that already required his crew to be trained in a number of specialized services.
"We are a gunite pool builder," he explains. "We do everything from excavation, to rebar, to plumbing and plaster. There aren't a lot of subcontractors in our region so my crews need to know how to do everything—but it's hard to specialize in all aspects of a build and still maintain high-quality construction."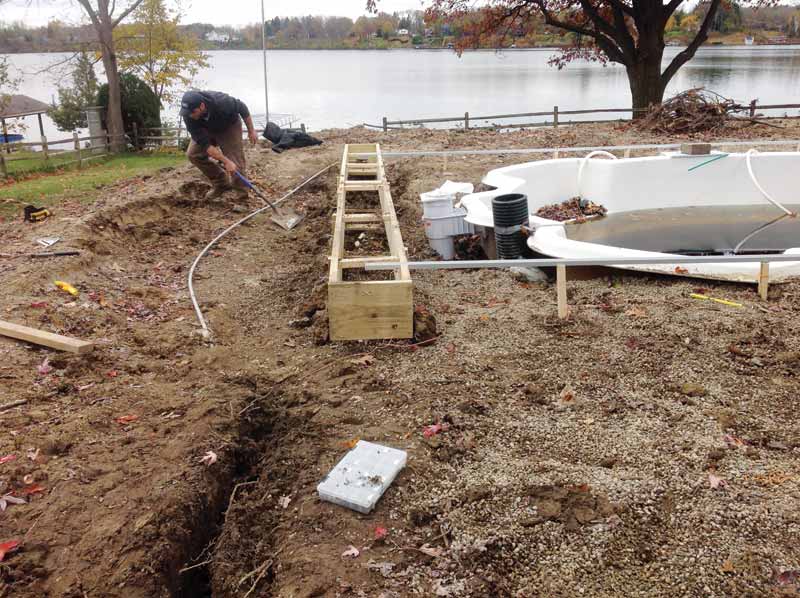 Overall, Edwards found the work associated with automatic covers to be time consuming. For each installation, his crew built the box that held the cover, which often resulted in extra running around from the facility to the site. This made it difficult for Edwards to keep track of labour costs throughout the progress of the installation.
To realign the focus on his primary business, as well as better manage his costs, he opted to subcontract the installation and maintenance of automatic covers. This meant he was still able to offer the sought-after technology to his clients, but he did not need to worry about the additional training that would be required to prepare his employees for these specialized applications.
"Since outsourcing the installation, this part of our business has become highly profitable," he says. "Now I'm happy to do it for all of our projects."
Streamlining service
For some builders, the challenges associated with automatic covers are not related to the installation, but rather with the intricacies of their resulting maintenance.
It is telling that most calls received by automatic cover specialists come from builders—and these calls relate to builds they completed themselves. This is because on some systems, installations require minor follow-up adjustments to function effectively. For example, if not installed properly, covers can become a bit askew or crooked after they are first used. While these types of calls are easy fixes for professionals familiar with the units, they can be challenging for some builders who do not have this specialty—especially if they have already moved on to another project.
For more significant problems, many crews who do not perform daily work with automatic covers find it takes anywhere from one to two days of troubleshooting to determine how to solve a relatively simple operation issue. This same issue may take a specialist only minutes to identify and repair.
"By subcontracting these installations to specialists, I'm able to stay focused on the front-end of the business—installing pools—and not having to mess with things after we have completed a project,"
says Edwards.