By Mark Elliott and Codi Keller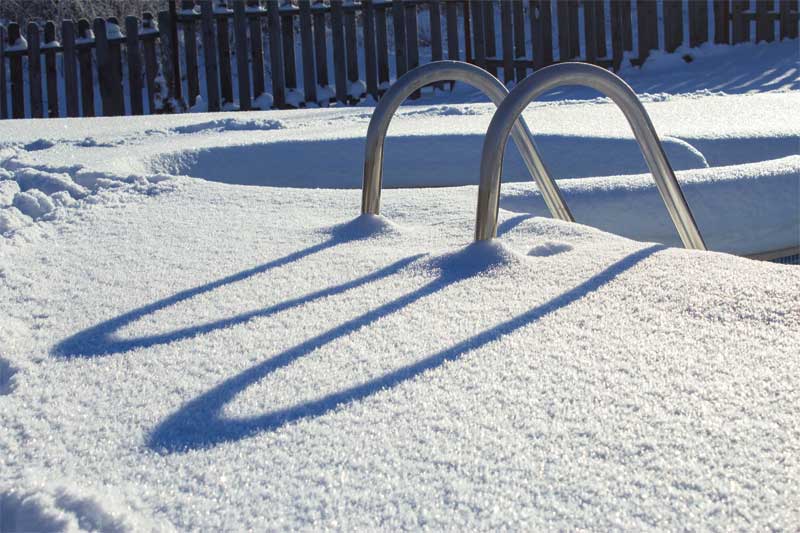 Pools are an excellent way to stay active and have fun in the summer, but for many homeowners who operate their pool in a colder climate, there comes a time at the end of the season when it needs to be winterized. Service professionals should explain to their clients that not winterizing their pool is simply not an option, unless they want a hefty repair bill come spring.
The power of water when it freezes and thaws is absolutely amazing. That said, a pool that is not winterized properly will experience all kinds of damage, including cracked and broken pipes, pumps, and filters.
In addition to winterizing the pool's entire mechanical system, a service pro needs to ensure the pool shell itself is also protected against frost. The easiest way to protect the shell is to leave it full of water for the winter; therefore, when filling the customer's pool for winter hibernation, care should be taken to allow room for the water level to rise with rain and snow. Typically, the water level should be 305 to 457 mm (12 to 18 in.) from the normal operating level at the time of winterizing.
To complete the winterizing procedure, the pool's plumbing should be completely drained by using compressed air to blow out water from the recirculation system. All returns, water inlets, drains, etc., need to be capped or plugged to keep water out. Play features in pools also need to have all the water removed and, in some cases, water features will need to be filled with anti-freeze to prevent low lying fittings from collecting water and freezing.
Service techs should also install expansion devices into items such as skimmers to prevent them from freeze/thaw damage. Once all of the piping has been cleared of water and properly sealed, the pool shell can then be filled, and chemicals added. Drain ports need to be opened up and plugs removed on all equipment in the mechanical room such as pumps, filters, and heaters.
When winterizing a client's pool it is imperative to take the necessary time required to do it properly. This will avoid any future damage and additional repair costs. Further, taking the proper steps will not only help preserve the condition of the pool and mechanical equipment, but also increase the longevity of the landscaping, buildings, and deck equipment.
Water chemistry and chemicals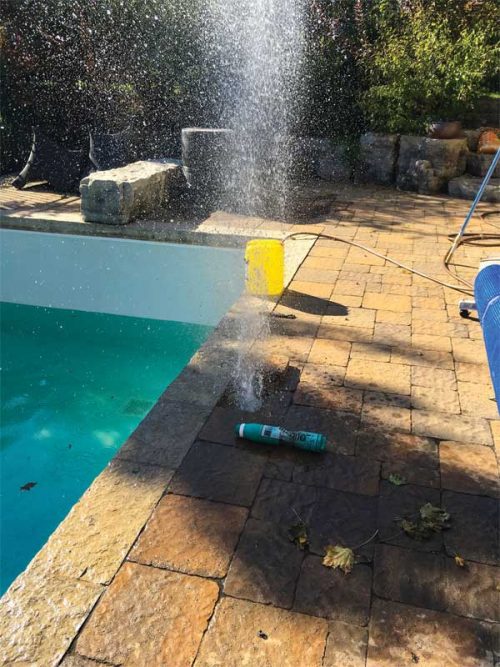 It is imperative the water level in the pool during the winter is below the returns and the correct adjustments are made to the water chemistry within the recommended levels. Further, properly treating the water with the appropriate products will help minimize any occurrences of algae, bacteria, and/or damage to surfaces.
The pool should be thoroughly vacuumed, skimmed, and cleaned. Chemicals used during the season need to be properly stored to prevent breaking and/or getting mixed with another chemical by mistake. Everything should be properly labelled. Be prepared as there will be certain items that will need to be disposed of, such as testing reagents, disinfectants etc., as they will lose their potency over the winter.