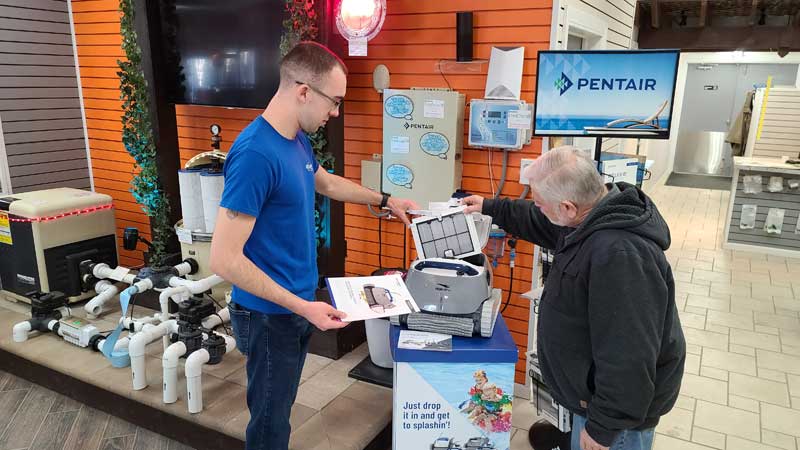 With so many pools being installed during this very difficult time due to the pandemic, robotic cleaners have increased in demand as retailers strive to ensure new pool owners are happy with their recent backyard investment.
Many retailers will agree the various automation and technological upgrades in today's robotic cleaners, have made these products more appealing to homeowners who are looking for a complete, automated cleaning solution. The most successful retailers focus on selling robotic cleaners as a technological tool that provides the latest and greatest automation and the best and easiest solution for pool maintenance. Retailers who place emphasis on the new features of today's robotic cleaners will set themselves apart from online sellers to avoid competing on price alone. Ultimately, the goal is to build long-term customer loyalty—especially when it comes to customers who are looking for a reputable retailer selling these technologically advanced products.
By selling the right pool cleaner to customers, it will keep them loving their pool for years. A pool professional's job is to set up their customers with everything they need for success. Robotic cleaners are a key component to ensuring this happens. Therefore, savvy retailers need to start the conversation with their clients about pool maintenance quickly and explain how a robotic cleaner can increase the enjoyment of pool ownership.
Today, many consumers are looking for technological solutions throughout their home and, fortunately, the latest robotic cleaners provide another solution that fits into one's idea of a completely automated home and pool.
Capitalize on the latest and greatest technology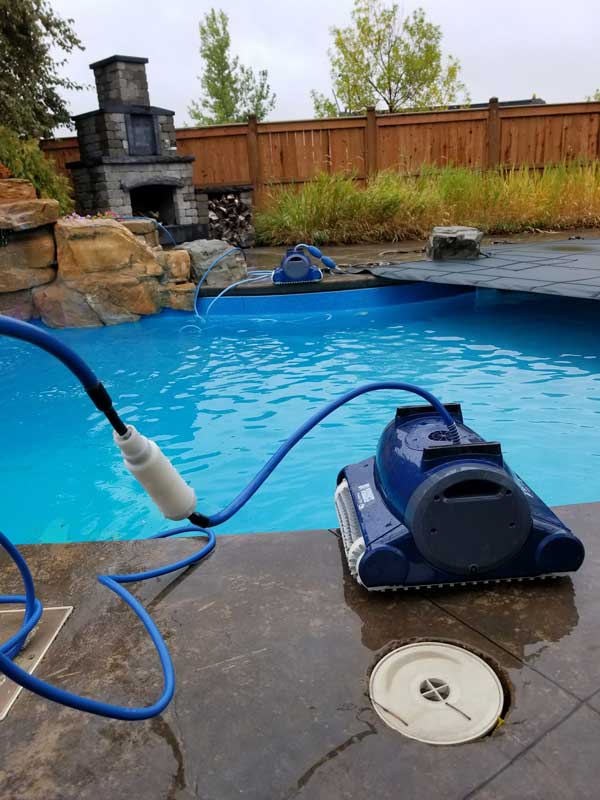 Many customers want the latest technology when they consider any purchase for their home and/or backyard, and price often never factors into the sale. Retailers sometimes forget their customer might have just spent $1000 on a new smartphone even though there was nothing wrong with the one they had. Customers assume the latest and greatest equipment will ensure they do not miss out on any of the need- and nice-to-have technologies. Retailers who capitalize on this line of thinking will find it easy to sell robotic pool cleaners.
Further, when selling these products, it is important to remember the technology of a robotic cleaner is attractive to those who want complete automation of their pool.
"We have two automatic pool cleaner displays in our store with video on rotation showing exactly how the cleaner works," said Kathi Belcourt, manager at Aqua-Tech Pools in Winnipeg. "Consumers are amazed by what they see. This display and video gets customers to purchase these products so often that we keep units stacked in boxes ready for cash-and-carry opportunities."
Many retailers also report once a customer hears they can operate/control a robotic cleaner via their smartphone, they are able to close the sale quickly as more and more homeowners want to take advantage of the latest conveniences these products have to offer.
"The attraction to new technology has become so important for consumers that the price of the cleaner often doesn't even come up in the conversion," says Belcourt.
Other retailers find promoting a robotic cleaner as 'the best' is appealing to those customers who only want top-rated products—whether it be the best car, the best grill or, in this case, the best robotic pool cleaner. Many customers will buy the 'best' pool cleaner just because it is referred to it as such. A confident statement like this may be all that is required to persuade the client into making the purchase.
As more people spend time at home, many of them are investing in and upgrading their backyard. Customers who are committed to investing in their pool want to add all the latest features to get the most benefits as possible. That said, robotic cleaners are the optimal choice for these types of customers. Cost may be a deterrent for some but, often, it is neither the primary nor deciding factor in the purchase.