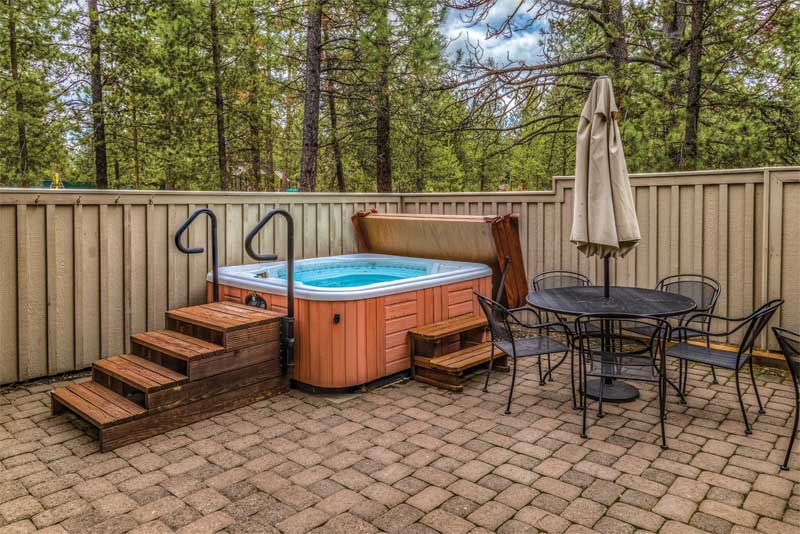 When a homeowner considers purchasing a hot tub, they usually visualize it with a cover. Sometimes, the customer may even assume it comes with a cover, which in most cases it does, or may be true depending on a special promotion, but more times than not, a hot tub sale may be an opportunity to upsell a cover or for a followup sale in the future. It is important to start with the basics—the types of covers currently available, what they consist of, and what they are best suited for. Once the fundamentals have been established, specialty retailers can then move on to discussing different product types and ways to sell them.
Uncovering product types
Today, there are several hot tub cover models available in the market, such as:
Standard foam covers
These are made of vinyl and foam and are one of the most popular covers. They are best suited for outdoor use and have many upgrade and customization options. The approximate retail base price for standard foam covers ranges from $250 to $999.
Soft covers
Made of vinyl and a separate air bladder for outdoor use, soft covers are generally recommended for warmer or indoor climates. The retail base price for these covers can be anywhere between $250 and $999.
Hard covers
Hard covers are made of synthetic fabric and aluminum. These typically are maintenance-free and are best suited for outdoor use. These covers can cost more than $1000.
Inflatable covers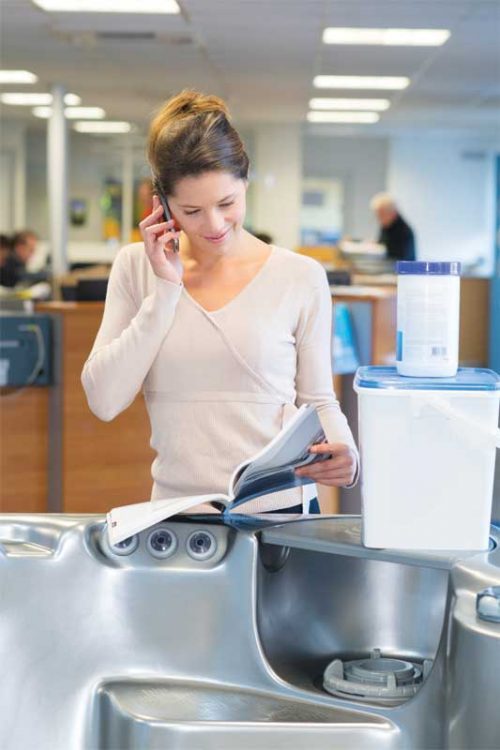 Inflatable covers are the newest in the industry. They are composed of plastic and a weather-resistant fabric, which makes them suitable for all climates. The approximate retail base price for inflatable covers ranges from $250 to $999.
Foam thermal blankets
These covers are made of high-density foam that floats on the water and can be used in conjunction with one of the covers listed above. Foam thermal blankets can cost anywhere between $100 and $250.
Solar blankets
Solar blankets consist of insulated thermal bubbles, which allow the covers to float on the water. These can be used in conjunction with one of the above covers and have an approximate retail base price of $20 to $100.
Of all the different cover types, standard foam covers are very popular, cost-effective, and easy to replace. This option allows retailers an opportunity to upsell add-ons. These covers can be custom-made, which allows customers to change colours and options to match their needs. Stock covers are also available for most of the popular models and sizes.
Some upsell options retailers can consider when working with standard foam covers include:
Fabric upgrades;
Cover thickness;
Foam density;
Insulated hinge seals;
Underside water repelling material;
Double wrapped or thicker plastic for the foam cores;
Upgraded handles and straps with specific placement;
Shipping options; and
Other custom options (e.g. graphics)
The good/better/best cover type can be differentiated based on its cover thickness, foam density, and manufacturing materials. While the base model is usually the thinnest with a lower foam density, the best cover comprises the strongest foam and all the upgrades.
Retailers can also consider offering a line of hot tub cover care products, such as a vinyl protectant and natural enzyme cleaner. These items can easily be sold as an add-on at the point-of-sale (POS).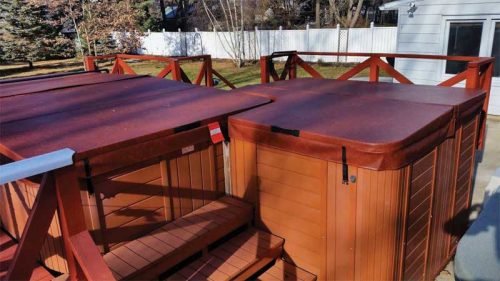 When educating customers about the benefits of purchasing a hot tub cover, retailers must emphasize the 'need' for one. For a hot tub to stay clean and function efficiently, a proper cover is mandatory. Further, many community bylaws also require hot tubs to be covered for safety reasons in regard to effective weight distribution and locking straps to prevent the cover from wear and tear during strong winds as well as unauthorized entry.
Providing adequate information to customers about how to care for their hot tub covers can help establish a relationship with clients and lead to repeat sales. There are several ways in which retailers can push/promote the covers in their stores.