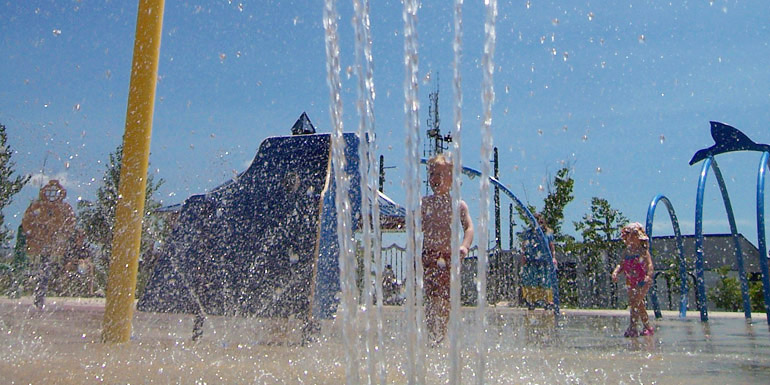 Residents in Tweed, Ont., should see the Emily Trudeau Splash Pad project completed this summer thanks to an Ontario Trillium Foundation grant and a number of community donations.
The splash pad is being built in memory of Emily Trudeau, a seven-year-old girl who died in a tragic accident last August. Between the grant and community donations, the total amount raised is approximately $240,000.
According to a report by The Belleville Intelligencer, members of the Emily Trudeau Splash Pad task force recently gathered at Tweed Elementary School to accept the $100,000 grant from the Ontario Trillium Foundation.
"This community has also received a lot of funding from outside of our community, which we're very grateful for," Rachelle Hardesty, community development manager at the municipality of Tweed, and member of the splash pad task force said in the report. "We do have some additional funds to be raised, but we know we will meet our goal. The good news is this splash pad will be built and finished before the end of the school year."
The splash pad has been designed in the shape of a butterfly and will include various nature-themed water features. Access to clean change rooms and washrooms are also included in the plan.