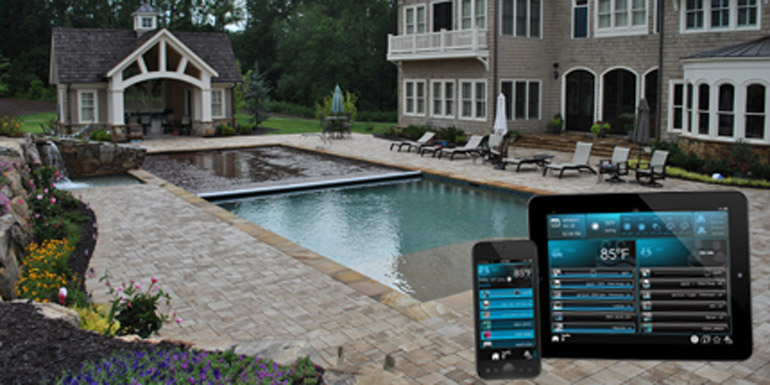 Pool Cover Specialists, a division of Latham Pool Products Inc., and Hayward Pool Products have joined forces to offer seamless integration between each company's automation products.
The new technology will see the integration of a Pool Cover Specialists automatic swimming pool cover into the Hayward OmniLogic® and ProLogic® automation systems, which are capable of controlling all swimming pool functions, as well as other backyard features.
"By providing this seamless integration, pool owners don't have to choose between having the convenience of automated water features or an automatic cover… they can now have both," said Pool Cover Specialists general manager, Bruce Grogg.
"This new interface allows the pool cover to talk with the automation system and automatically co-ordinate between the two systems. With Hayward's automation, you can turn water features, slides, spa jets and other features on/off when the pool cover is opened or closed, and keep the water from running on top of the pool cover."
According to Hayward's senior product manager for controls and backyard synergies, Greg Fournier, the two companies have been working on this idea for a couple of years and additional features are forthcoming.
"We have future enhancements planned that will offer pool owners increased functionality and control when they add an automatic swimming pool cover to our automation systems."