New heating technology helps commercial aquatic facilities reduce energy bills
By Mike Fowler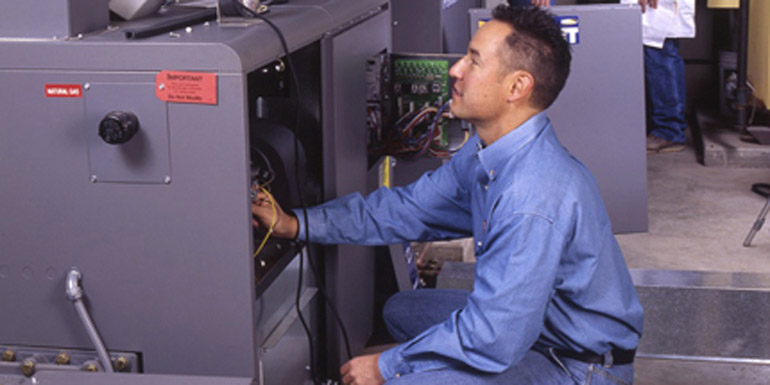 Today, there are cleaner burning (low NOx) heaters that have minimal emissions, which allow them to be used where NOx emission restrictions are enforced. Further, commercial pool heaters face changing conditions as many installers have not been trained in commercial application techniques. Plus, facilities find that pool cleaning staff, lifeguards and facility managers are all adjusting heater settings frequently. However, having a unit that is completely enclosed and ready to go (i.e. plug-and-play design), leaves less room for problems caused by facility staff.
Heaters are constantly faced with:
• improper control of return water temp, which results in heat exchanger condensing and failure;
• insufficient combustion air and chemicals, which attacks the heat exchanger and chamber; and
• changes in flow rates caused by dirty filters, human error when backwashing and improper settings on bypass valves.
Sealed combustion
Newer heaters also have sealed combustion units, which make them safer in the following ways:
1. Pool heaters installed indoors are frequently located next to stored chemicals. Sealed heaters are less of a fire hazard (even if chemicals are not present when the heater is installed, chemicals maybe present later).
2. Adequate combustion air is guaranteed when outside air is ducted with a sealed combustion unit.
Mike Fowler is the commercial marketing and sales manager for Pentair Aquatic Systems in Sanford, N.C. He has been with Pentair since 1992, starting his career in the technical services department at Purex Pool Products. Fowler has held many managerial roles within the company, including marketing, accounting and products. He can be reached via e-mail at mike.fowler@pentair.com.