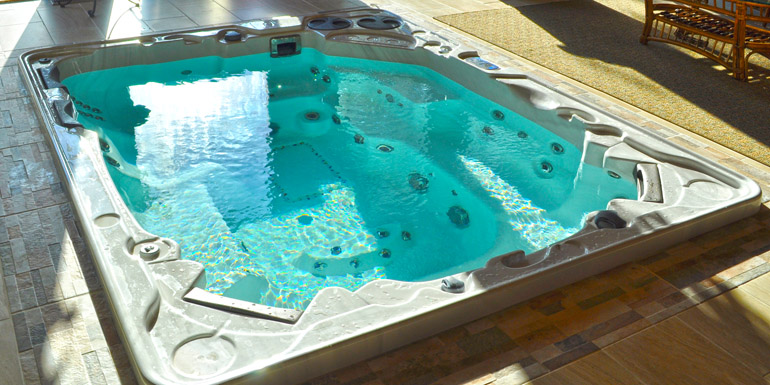 Unlike 2013, when hot tub production fell by approximately four per cent, manufacturing was up between seven and nine per cent last year, with swim spas selling really well despite the higher price point in comparison to hot tubs.
According to Chris Robinson, sheet business manager for Lucite International, an acrylic-sheet manufacturer in Cordova, Tenn., hot tub and swim spa sales were slow out of the gate last spring due to the intense, prolonged cold weather.
"The summer was good until the industry hit a flat spot in late summer; however, sales were strong through the fourth quarter, which is unusual," Robinson told Pool & Spa Marketing. "Other than the late spring, the weather didn't play a big factor on sales last year."
Robinson expects hot tub manufacturing will continue to grow by another five to seven per cent this year; however, the number of manufacturers is decreasing mainly due to consolidation. That said, combined there are a total of 65 hot tub manufacturers in Canada and the U.S. He also estimates 26,000 hot tub were manufactured by Canadian companies in 2014.
Finally, in terms of product imports and exports the big driver is typically the exchange rate.
"Right now, with the strong U.S. dollar, exports to Canada are more costly for Canadians; therefore, I would expect there to be an increase in Canadian hot tubs moving south," he added.