A worthwhile effort
Local media, newspaper, radio, and television picked up on the story and made the public aware of this very special project being carried out by so many members of the pool and spa industry.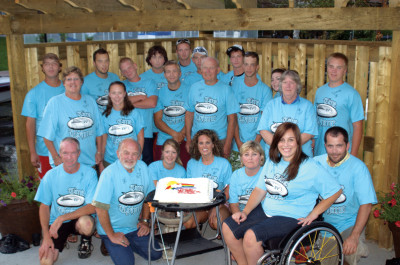 Most importantly, Tyhme and her family were grateful beyond words. When she returned from her therapy stint in August, Tyhme's pool was complete. She began to use it immediately, for hours each day.
"It's the first time I've been able to get in and out of a pool on my own since the injury," she said. With that simple statement, all those involved could officially declare this unique project a success.
Author note: This project was completed with the generous participation of the following Ontario companies: Highbury Pools Ltd. (London), Northeastern Swimming Pool Distributors (Vaughan), Megna Pools (Pickering), Zodiac Pool Systems Canada Inc. (Oakville), Consolidated Pool & Spa Industries (Woodbridge), Hinspergers Poly Industries (Mississauga), Rheem Canada Ltd. (Brampton), Backyard Brands (Markham), The Sarjeant Co. (Barrie), Champlain Ready Mix Inc. (Orillia), RONA Inc. (Orillia), G.H Stewart Const. Inc. (Orillia), Mid North Mechanical (Orillia), Atlas Block Co. Limited (Orillia), Area Fencing (Orillia), Simcoe Fence Ltd. (Elmvale), Bill Meyers (Southampton) and the construction and service staff of Pool Spa Sauna Showroom. Their contributions are very gratefully acknowledged; without their assistance, this pool could not have been built.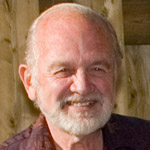 Brian Ross, founder of Pool Spa Sauna Showroom (PSSS), a family-owned and operated business with locations in Orillia and Huntsville, Ont., has been involved in the swimming pool industry since 1968. Ross is a certified American Concrete Institute (ACI) field testing technician and a certified pool operator (CPO). He can be reached via e-mail at brianross@wavemaker.ca.