By Jessica Chase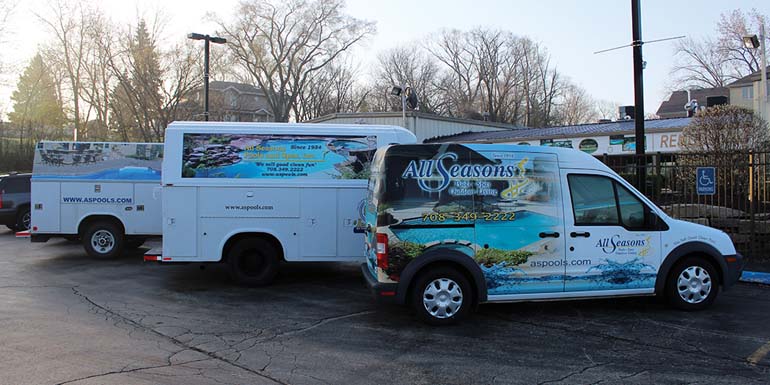 Service is the backbone of the aquatics industry. Once a pool and/or spa/hot tub is installed, it needs to be serviced so homeowners continue to enjoy their backyard investment. In most cases, the service technician is the face of the business and is the customer's regular contact; therefore, they should be punctual and exemplify professionalism on all levels.
For some pool and spa/hot tub companies, the service department is the largest part of the business. Depending on the size of a company's maintenance fleet, along with the pool and/or spa/hot tub population in the region(s) it serves, it is not rare to see annual service revenues reach the million dollar mark—in some cases, more. Service fleets of this magnitude may handle between 12,000 and 14,000 calls throughout a season (April to September) and are a prime example of how smart planning can lead to increased profits. With the assistance of today's technology, smarter planning can lead to increased revenues.
Before computerization, however, many companies used manual tools to plan their service routes. For example, a maintenance department may use white boards to show a certain period of service calls to allow any team member to refer to them. They would be used to show all of the company's service calls from pool opening to closing. Some businesses still employ manual scheduling and planning methods, while others use a combination of both.
Planning prevents poor performance
The most efficient, profitable service companies are those with master planners. The following five tips can help improve the efficiency of a service team and, ultimately, help generate greater profits by reducing fuel costs or sending a team to a call for which they are under- or over-qualified.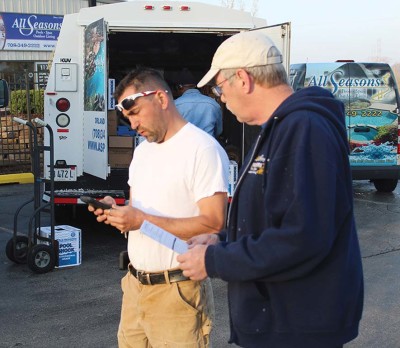 Technician abilities
It is important for the service department manager to know which crew members are capable of handling different service calls. This information can be used to assemble service crews with members that have complementary skills; for example, technicians that work well together and know what is expected of one another.
As a rule of thumb, it is best to put the most senior technician on more complicated pools with water features (e.g. infinity and perimeter overflow pools, etc.). By pairing particular service professionals it can often lead to greater efficiencies—sometimes two technicians can get eight jobs completed, but only finish six calls should the team be split-up. Go for most productivity/number of jobs completed.
It is also important to look at historical data to help determine the effectiveness of different teams. This will also help ensure the proper technician is assigned to the right call—meaning their skills are up to the task and, if not, give them thorough training and a good mentor to walk them through the job a few times. And for those companies servicing outdoor kitchen appliances and BBQs, there is an extra set of qualifications to be considered for making the most efficient service call.