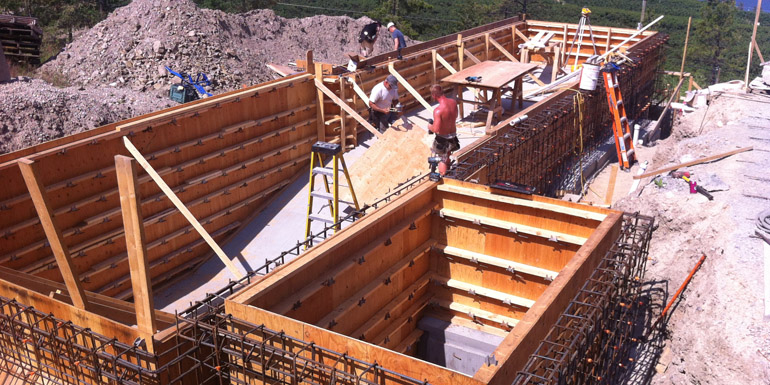 Although residential inground pool building permits fell in 2014, many builders feel there is reason to remain optimistic for the 2015 season should weather co-operate.
According to Environment Canada, after several mild winters, 2014 marked the coldest winter in 18 years and the third coldest in the last 35 years. That said, it did not matter how many homeowners were interested in having a pool installed as freezing cold temperatures, record snowfalls, ice storms, and long-lasting snow cover restricted the number of pools being put into (and above) the ground. As a result, Statistics Canada figures showed a 15.7 per cent decrease in issued pool permits in 2014 as compared to the 2013 season.
"Typically, it is not a good year following a summer like we just had," says Marvin Betz of Betz Pools Ltd., in Stouffville, Ont. "The only thing to fix this is a hot dry summer. I always say, give me a recession and a hot dry summer over a great economy and a wet cold summer.
"A lot of people will wait and see before spending money on a pool; however, staying positive is important in selling, like telling new leads they are putting in a pool for many years of enjoyment, not just one summer, convincing them the investment is a good one for the future."
Despite the weather, people are still very interested in making the pool and backyard surroundings a big part of their lives, adds the company's Frank Blanchet.
An early, warm spring this year should help increase pool sales and the forecast for April and May remains positive.
"Another severe winter may have people frustrated and sick and tired of the cold weather. So this may be good for backyard pools," says John Petrocelli, P.Eng, president and sales manager, Backyard Getaways Inc. "Personally, our company has noticed fewer leads this time as compared to a year ago, but it appears they are better quality leads."
For a complete report on the state of the Canadian swimming pool industry, watch for the April 2015 issue of Pool & Spa Marketing.