Affects on pool plumbing
Expansive soils can also affect the pool's plumbing. For instance, for pools built in expansive soils, plumbing should be designed to flex with ground movement and/or be easily accessible for repair. If a pool has bottom filtered returns, the filtered return loop under the pool should be fully encased in concrete out to the pool's edges. In this manner, repairs can be made at the pool edge without the need to dig up the shell floor.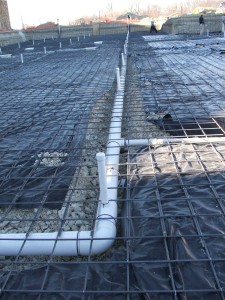 While plastic pipe is extremely flexible, it will usually snap at a fitting; therefore, when transitioning from concrete to clay, or from select fill to heavy clays, one of the following two methods should be employed:
Install long pipe joints centred on the crossover point, rather than installing a rigid fitting or slip-joint at the interface. This method allows the pipe to bend at its point of maximum flexibility. It is also easier to repair.
A less common method is to install swing joints where the soil conditions change using a pair of National Pipe Thread Taper (NPT) offset elbows. Installing the pipe in an embedment and backfill with low to moderately plastic soil, instead of backfilling with highly plastic fill, will reduce the likelihood of pipe failure.
Although there are several options and building methods for installing inground swimming pools in expansive soils, in order to get ahead of the game, it is important for builders/contractors to understand the soils they are working with by having an engineered soils report performed before commencing the project.
Doug Johnston is the principle owner of Stone Crest Pools LLC, a swimming pool design/build firm in Keller, Texas. He is an internationally acclaimed environmental designer and has more than 20 years' experience in designing and constructing outdoor living spaces and custom watershapes. Johnston, winner of the 2010 and 2012 GAVA Gold Award for global excellence, has been featured on Discovery Channel's Epic Pools and in numerous publications worldwide. He can be reached via e-mail at doug@stonecrestpools.com.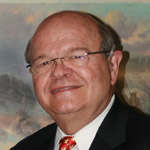 Terry Brannon is the corporate president for The C.T. Brannon Corporation, an engineering and consulting firm based in Tyler, Texas. Brannon, who received his bachelors of civil engineering degree from the University of Texas at Arlington, is responsible for project design and construction phase engineering for all types of aquatic facilities. He has been an aquatics consultant to architects, landscape architects, and other engineers for the past 36 years and has been engaged in public works as an engineer and consultant for more than 42 years specializing primarily in design of hydraulic facilities. Brannon is an instructor for Genesis 3, a widely respected educational organization for pool builders and designers. He can be reached via e-mail at tbrannon@brannoncorp.com.