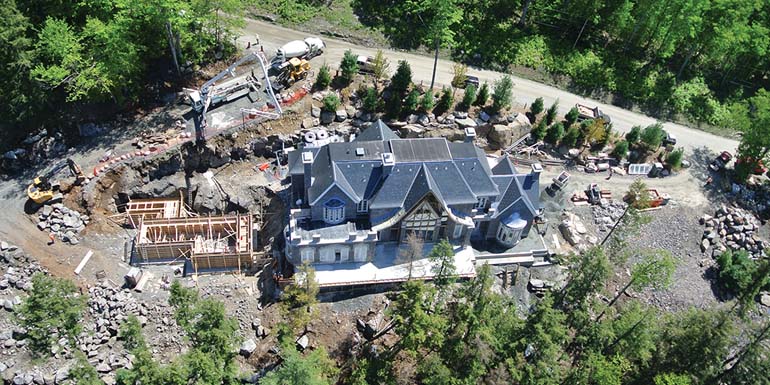 By Barry Justus
Small projects can be accomplished with a small team; large sophisticated projects need the work of a small army. Designers, builders, and contractors rely on a diverse group of individuals that are highly trained, and often very specialized, to facilitate the end product.
Many companies that have been in the industry for decades tend to take for granted the large number of people involved in a project. A well-run project proceeds with precision, while a poorly managed job can quickly become an unmitigated disaster for everyone involved.
Weeding out bad clients
First and foremost, every project requires a client. Good clients are like gems, they are to be cherished, protected, and treated with professionalism and utmost respect. On the other hand, bad clients, which every company has experienced, should be identified quickly and left for the competitor. Enlightened clients allow pool designers/builders to do the best job possible with minimal interruption or intervention.
Understandably, without clients, there are no projects and, therefore, no work, which quickly translates into no profit. It should be kept in mind, however, that a bad client can result in a lot of work, endless aggravation, and the same result—zero profit. That said, it is far better to stay home and wait for a good client, then work for a bad one.
The sales team
The goal for a company's sales team, which should comprise experts in marketing/advertising, website design, and social media, is to capture the attention of multiple clients. Even the smallest firm should have a reasonable presence online. Today's pool buyers tend to do much more research than in the past; therefore, presence at home shows, site signage, fleet vehicle wraps, flyers, radio and print advertising, and showrooms are all part of the promotional arm of a well-rounded business.
Companies that rely on referrals should not neglect a marketing campaign. With increased client calls a company can be more selective (if need be). Great clients, ideal work sites (e.g. site access), and interesting, profitable projects are all worthy of a company's time and effort. The sales team also needs to actively co-ordinate with the design crew to make the sale.
The design crew
The old adage that one hour of design time saves 10 hours of site time is generally proven true. Money, effort, and time spent on design are always a worthwhile investment for clients, in addition to contractors. Architects, landscapers, interior designers, pool designers, and other assorted 'designers' often play a role in the final scope of a project. Beautiful designs are often the result of collaboration between various design professionals.
Generally, an architect or landscaper can benefit from the specialized knowledge of an accredited pool design professional. For example, indoor pool projects are legendary for the lack of space allocated in the design for mechanical rooms.
Every pool designer/builder has received 'plans' submitted by architects and landscapers with virtually zero details other than the length and width of the rectangle. To level the playing field, and to provide a competitive bid for the client, a large number of design details need to be completed by the pool team.
For instance, it is highly unlikely an architect or landscape designer will fully understand the nuances of zero-edge, knife-edge, or perimeter-overflow pool designs. Nor will they know the benefits of installing equipment bunkers, surge tanks, hydraulic systems, pool design safety, spa jet placement, and slatted cover in-floor systems—not to mention the advantages of an energy-efficient boiler heating system, or an all-tile pool, spa, or water feature.
Further, the pool company's design crew should also include an interior designer, or colour palette specialist, who can add the finishing touches to a design to make it flow seamlessly. Rarely is enough attention allocated at the initial design stage to outline every aspect of a project before breaking ground.
Unfortunately, one of the more common practices in the industry is the separation between the 'landscaper,' the 'pool guy,' and overall design concepts. Landscape designers generally have limited knowledge of the particulars of the water shape industry and have a tendency to concentrate more on details concerning plant selection rather than pools, spas, and water features. Therefore, teamwork is necessary to make sure every detail is correct. The best results are achieved when all parties work as a team, with the addition of an experienced project manager who oversees everything.