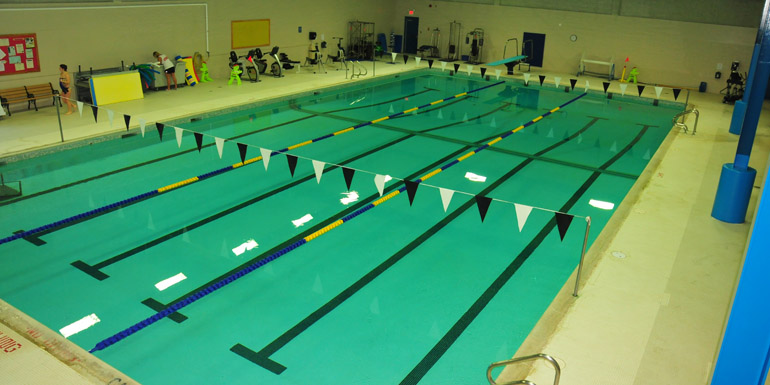 By Franco Marchese
With both energy costs and global awareness towards environmental stewardship on the rise, the City of Thunder Bay, Ont., has made energy management a strategic priority. In doing so, the city set several objectives in its 2011-2014 strategic plan,which includes a long term goal to reduce greenhouse gas emissions through the wise use of energy. One of the city's strategic directions is to reduce the total carbon-based energy consumption within the city below 2005 energy baseline levels.
In working to achieve this goal, the city developed an energy plan called The Strategic Approach to Corporate Energy Management. Although the plan was recently approved by council in December 2011, energy savings have already been realized. As part of the strategy to reduce corporate energy consumption, the city completed several energy audits at key facilities, including three aquatic centres. Within the energy audits, strategies are provided that demonstrate simple procedures, which provide a significant cost savings at minimal expense.
The energy audits completed for aquatic facilities identified that significant energy savings were available by simply managing the pool's evaporation through temperature control and the use of a pool cover.
Test pilot pool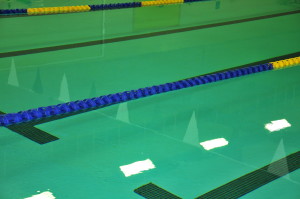 The City of Thunder Bay operates three indoor aquatic facilities. To pilot the pool cover savings opportunities identified in the energy audit, as well as decrease natural gas consumption and humidity levels, the Volunteer Pool was selected as a test facility due to its size, amount of use and the ability to implement projects within existing budgets. The pool is 25-m (82-ft) long and six lanes wide. A spa is also located in the pool area, along with exercise and spectator viewing areas within the natatorium.
Rather than using a standard swimming pool cover (i.e. plastic bubble cover), the city implemented the pilot project using a liquid solar cover, which once administered, quickly spreads over the surface of the water, creating an invisible monomolecular layer. This layer creates a barrier on the surface area of the pool, acting like a pool cover to reduce heat loss and energy consumption through evaporation. The self-spreading molecules are microscopic and safely travel through the pool's circulation system and filtration media.
Observations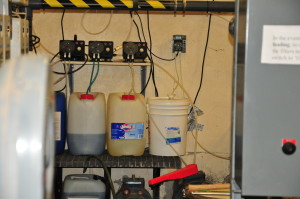 In August 2008, the city installed an automatic metering system (AMS), comprising a peristaltic pump and a seven-day programmable timer, at the Volunteer Pool facility to inject the liquid pool cover into the main pool, while 29.5 mm (1 oz) was added manually to the whirlpool. The product was administered to each body of water on a routine basis at 11 p.m., after swimming hours were finished.
Within days after the application, maintenance personnel began to observe a substantial decrease in the humidity level and temperature inside the natatorium. No adverse effect to the pool's water balance and chemistry were noticed, and no complaints were recorded by facility staff or public users.