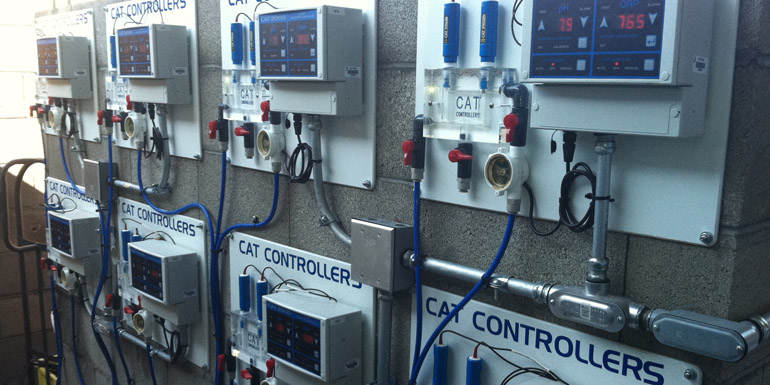 By Troy McGinty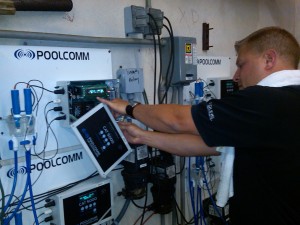 Would it be possible for a seasoned pool operator to accurately monitor chlorine (Cl) and pH (potential hydrogen) readings every minute of every day, precisely dispense the proper amount of balancing chemicals, and maintain perfectly balanced water chemistry at all times? The answer is no. However, if the facility was equipped with an automated pH and oxidation reduction potential (ORP) controller(s), the answer would be yes.
Since their introduction to the pool and spa industry more than 40 years ago, automated chemical controllers have been assisting aquatic facility operators in everyday pool/spa operation by accurately maintaining water chemistry and increasing the facility's efficiency.
In fact, these controllers are mandated in 11 health departments in the U.S., while all other states and Canada recommend their use. The forthcoming Model Aquatic Health Code (MAHC) will place even greater focus on water quality management, thus the universal adoption of controllers seems inevitable.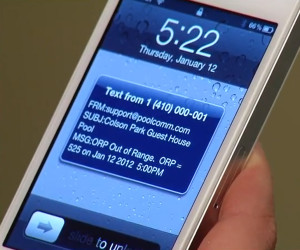 In a survey conducted in 2009, more than 80 per cent of swimming pool and spa/hot tub owners, service companies, and builders cited water chemistry management as the single most important component to successfully operating a swimming pool. With the potential for protozoa (Cryptosporidium and Giardia), bacteria (E. coli) and viruses (Norovirus) to be introduced into swimming pools and spa/hot tubs every day, operators must be extremely diligent in managing the sanitary state of the water to keep it safe.
In this regards, the evolution of the chemical controller has advanced rapidly in the past decade. Micro-processor-based digital electronics have improved accuracy of measurement, while new communications technology have allowed mass data transfer and web-based 'cloud' storage. Facility operators, service professionals, pool/spa management companies, and others can access data 24-7 for multiple aquatic facilities from any location. Further, remote monitoring and control enables rapid diagnosis and interpretation of status readings and alarms, which then allows issues to be resolved proactively before they become apparent to anyone at the facility.
A pH and ORP overview
Automated pH and ORP controllers use sensors (probes) to continually measure two parameters.
pH is known as the measurement of acidity (hydrogen ions [H3O+]) in the water. It is measured on a logarithmic scale of zero to 14. Pure water has a pH of seven at 25 C (77 F); note pH will vary depending on the water temperature. A pH less than seven is regarded as acidic, while less than seven is considered basic/alkaline. When discussing pH in the pool industry, for example, the target is 7.5 as this is the value where bather comfort along with chlorine activity (either hypochlorous acid [HOCl] or hypochlorite ion [ClO−]) works together best. Without proper pH all other water chemistry becomes unbalanced and safe/comfortable water is harder to achieve.
The second parameter measured by controllers is ORP. This is the measurement of the potential of an oxidizer present in the pool water to remove electrons from unwanted substances, thus destroying any organic matter (e.g. micro-organisms) and rendering them non-infectious. The measurements of the water's oxidative capacity are based solely on its ability to oxidize, even in the presence of other variables such as cyanuric acid (CNOH)3 and other non-chlorine oxidizers.
The dynamic measuring and controlled dispensing of chemicals (e.g. acid or carbon dioxide [CO2] to control pH and chlorine in a variety of forms) have provided operators and service professionals with assistance in maintaining proper water chemistry to ensure pool and spa/hot tub water is clean and safe.