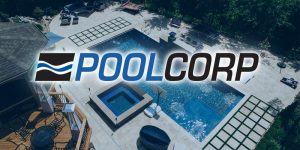 Pool Corporation (Pool Corp.) recently celebrated the 25th anniversary of its initial public offering (IPO).
The company also noted its addition to the S&P 500 stock index, effective on October 7, 2020.
Initially listed as SCP Pool Corporation on October 12, 1995, the company changed its name to Pool Corporation in 2006.
Since its listing, Pool Corp.'s market value has grown to nearly $14 billion, providing a return to initial shareholders of 485 times, which is a compound annual growth rate of 28 per cent in total shareholder return (TSR). Pool Corp.'s TSR over the period ranks second among approximately 1700 U.S. listed companies that have been publicly traded for more than 25 years.
Putting this into perspective, an investment of $10,000 in the original IPO would be worth $4.8 million today, including dividend reinvestment.
Over this 25-year period, Pool Corp. has grown from annual sales of $161 million from 44 sales centres located in 22 states to sales of $3.2 billion from 375 sales centres employing more than 4500 people located in Canada, 39 U.S. states, one U.S. territory, and 10 other countries. Since becoming a publicly traded company, more than $2.1 billion has been returned to shareholders through dividends and share repurchases.
"Pool Corporation's success over its 25-year history as a public company has been extraordinary by just about every measure," said company president and CEO Peter D. Arvan. "We are privileged to be part of a vibrant, growing industry contributing to the family-friendly and safe enjoyment of outdoor living environments all around the world. Our success has been realized through the collective efforts and contributions of our dedicated employees as they serve the needs of our customers and vendors."
"The addition of our company to the S&P 500 Index is an external validation of our long-term approach of intense focus on the continuous improvement in our business. We celebrate these milestones together and look ahead to meeting the opportunities and challenges to come," Arvan added.
As previously reported by Pool Spa and Marketing, Pool Corp., recently acquired Ontario-based Northeastern Swimming Pool Distributors (NSPD) Inc., the second largest distributor of pool equipment, chemicals, and supplies in Canada.