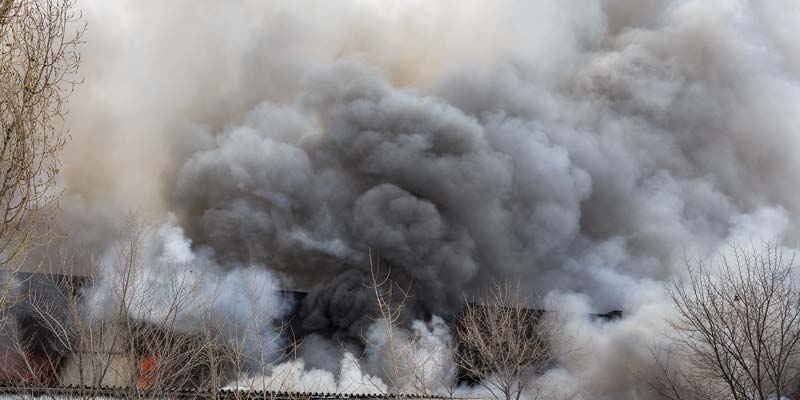 An industrial fire, the result of a "catastrophic failure of the electrical system," has caused an estimated $3 million in damage to the Vinyl Works Canada warehouse in Port Colborne, Ont.
According to a report by the city's deputy fire chief, Mike Bendia, the fire broke out early morning on Feb. 6. Teams from Port Colborne Fire & Emergency Services, Welland Fire and Emergency Services, the Fort Erie Fire Department, Wainfleet Fire and Emergency Services, Thorold Fire and Emergency Services, Pelham Fire Services, and the Niagara Falls Fire Department were all on scene to battle the blaze. Crews worked for more than 24 hours to put out the blaze; however, the complete collapse of the building made their efforts increasingly difficult.
"We are extremely thankful for the mutual aid assistance received across the region to assist Port Colborne Fire & Emergency Services," said Scott Luey, CAO, City of Port Colborne, Ont., "Our commitment to come together to aid communities in need demonstrates our collective strength."

Source: Welland Tribune
According to a CBC News report, more than 50 firefighters were on scene, and water was pumped from the nearby Welland Canal to extinguish the flames.
Port Colborne Fire & Emergency Services returned to the site on the morning of Feb. 8, as there was still hot spots identified, which is not uncommon with a fire of this magnitude, said Bendia.
As a result of the fire, residents were warned to stay indoors, with their windows and doors closed, if they saw or smelt smoke. The Ministry of Environment also monitored air quality and water run-off. According Bendia, the water run-off used to fight the fire was contained on-site, and there was no significant dangerous contaminants identified either.
The fire investigation, which was conducted by the Office of the Ontario Fire Marshall, Port Colborne Fire & Emergency Services, and Niagara Regional Police Services, revealed it had started in the building's southwest quadrant and determined the cause to be accidental.