Amidst the historic flood of the Saint John River last month, in which residents of the city and other areas of New Brunswick are still recovering from, two area residents were recently recognized for their efforts in finding the owners of a hot tub that was swept away in the deluge.
According to a report by CBC News, two Saint John friends, Paul Crowdis and Colin Friars, turned to Facebook in an attempt to reunite the hot tub, which washed up near Crowdis's father's home, with the owners.
In recognition of the duo's deed, Softub Canada, the company that manufactures the hot tubs in Sudbury, Ont., tubs, showed up in a delivery truck to deliver the two gentlemen their own free, six-person hot tub.
"There just isn't enough compassion in the world these days … [it's] so nice to hear these stories when so many people are facing such adversity, as with all the flooding in New Brunswick," said Wayne Fraser of Softub Canada in the report.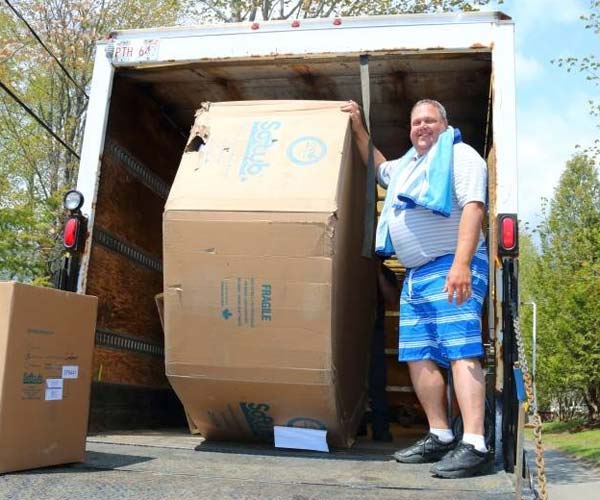 "We wanted to reward the men for their attempt to reunite items lost in the flood with their owners."
The Facebook post went viral, as Crowdis said they heard from many people, some leaving comments saying they had a hard couple weeks and this put a smile on their face.
Felix Weisspach, Knut Weisspach, and Jane Smith, representatives of Softub dealer Bay Tubs in Mahone Bay, NS, made the trip to present Crowdis and Friars with the gift.
"We thought it was a great feel-good story," Smith said. "We're hoping this will make others pay it forward, too."
Not only did the two men receive a free hot tub for their efforts, the hot tub swept away by the flood was also returned to the original owners, who happened to live 100 m (328 ft) from where it was found.
"We've had it for about 10 years and enjoyed many, many summer nights in it," said Jason Harrity and Lisa Rumson-Harrity. "We want to give a huge shout-out to these guys for finding us, and a big thanks to them for making the post."