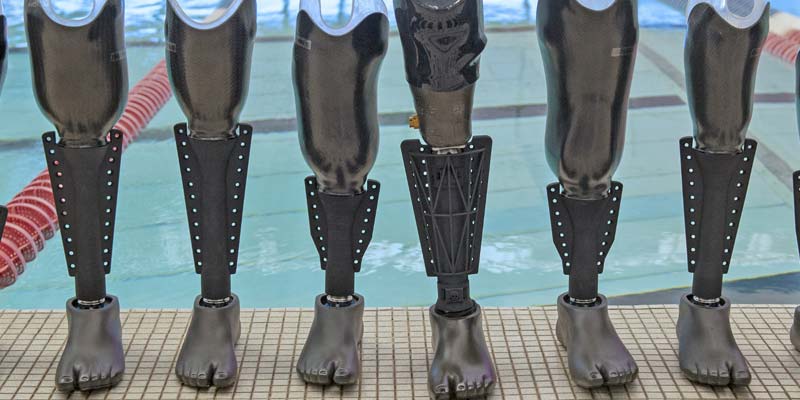 A 3D-printed prosthetic swim leg could soon help those who have lost a limb navigate pools with ease.
New York-based health care provider Northwell Health has announced a study geared toward producing and commercializing the Fin, a 3D-printed prosthetic leg attachment that would give swimmers with amputations the ability to move from land to water and back without the need to switch prosthetics.
Spearheaded by Northwell Ventures, the prosthetic was designed and printed by Northwell Health's 3D printing specialists in collaboration with Long Island-based prosthetic design firm Eschen Prosthetic and Orthotic Laboratories.
The study seeks to gather data from up to 10 participants to determine the ease and efficiency of the prosthetic.
"For persons with amputations that have a passion for swimming, there was no device out there that was truly amphibious and allowed them to really swim," said Thomas Thornton, senior vice-president of Northwell Ventures. "We hope to develop other customized solutions to enable those who have lost a limb to resume active lifestyles."