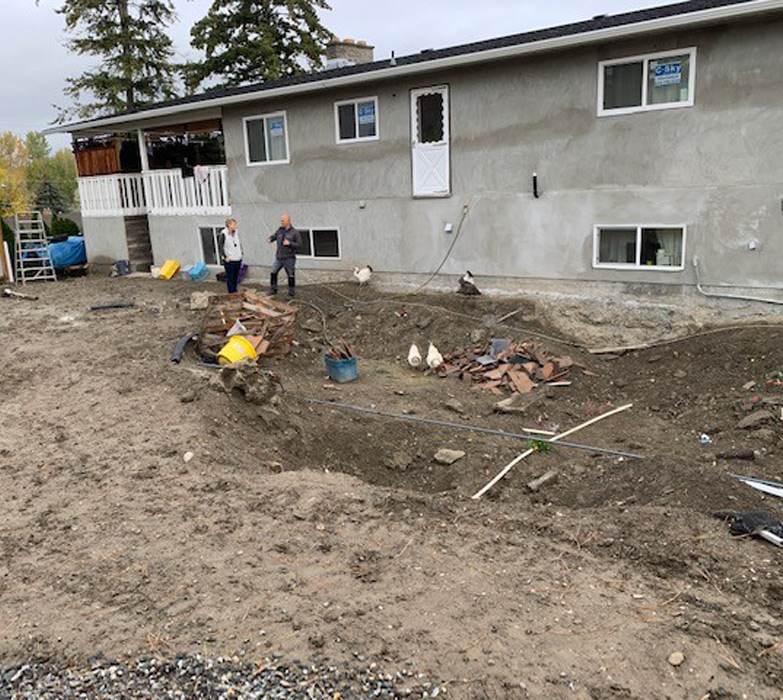 What began as a nightmare for Susan Broadfoot of Okanagan, B.C., seems to have become a dream with the support of the local pool industry.
As reported earlier this year by Global News, Broadfoot, a single mother and nurse at Kelowna General Hospital, said she paid a local company to replace the deck around her existing pool; however, after spending $32,000, the job was never finished. Further, she was told her pool was damaged and needed to be replaced.
After putting all her trust in this company to take on this project that started in September 2019, a year later, she was left with a gaping hole in her backyard, and weeks would go by without communication from the builder.
When contacted, the owner of the company, which has faced several similar complaints, told Global News Broadfoot had "cancelled the contract," and said she had run out of money. She refuted both claims.
In looking for another company that could complete the project, Broadfoot called Owen Wlodarczak, co-owner of Reflection Pools in Kelowna, B.C. He visited her property to inspect the site and determined the homeowner's existing pool indeed did not need to be replaced.
"The company that left this homeowner high and dry actually came to our attention earlier this year in April," Wlodarczak told Pool & Spa Marketing. "There were a couple of red flags we came across from people who weren't even our customers but homeowners who were just reaching out to us.
"There were some rumblings in the local industry about this company and then I got the call from Susan."
In meeting with her, she told Wlodarczak she hired the company to install a new deck around her existing pool in which she replaced the vinyl liner the year prior. The company came and in the process of ripping her old deck out, they took out the whole pool saying the steel was too corroded to save.
"I've never seen that in my time of building pools," said Wlodarczak. "We've changed a lot of liners in 30-plus year-old pools. Yes, you might have a little bit of rust, but it can be easily dealt with.
"I also talked to the liner installer from the year before and he said the walls on her pool were fine. He would have noticed a problem."
During the meeting, Broadfoot told Wlodarczak she just wanted a quote for putting in a new pool and explained what she wanted.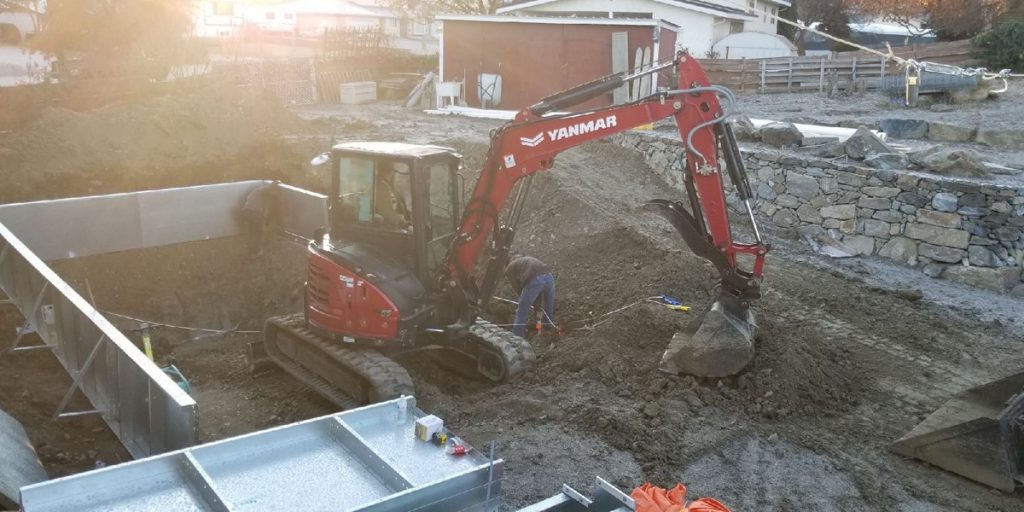 In giving her a quote, Wlodarczak told her if she wanted to go with his company, he would do his best to save her some money where he could.
"Within the next four or five weeks, the same company left some other homeowners in the Kelowna area in the same situation. These homes were in the $1.5 to $2 million dollar range and these unfinished projects hit the news," said Wlodarczak. "As a result, one of my suppliers reached out to me and said Latham and Aquiform want to help these homeowners and they wanted me to build the pools."
Wlodarczak responded: "I would be glad to help, but I have another customer that had a pool and now doesn't have a pool and can't afford this, would you consider taking this one on as well?"
Unanimously, Latham, Aquiform, and Pentair were all on board, said Wlodarczak.
Eventually he and other companies across the local area came together to offer a helping hand to Broadfoot, with the overall cost of replacing her pool significantly reduced by Reflection Pools. Latham and Aquiform provided the steel wall pool kit and vinyl liner at no cost, and Pentair Pool Products is donating a pump, heater, and filter. K-Town, a local landscaping company that Wlodarczak works closely with, also completed the excavation and backfill at a reduced cost.
Allan Horwood, owner of The Pool Patrol Ltd., and the distributor of Automatic Pool Covers Inc., in British Columbia, was also brought on to the project by Wlodarczak.
"I said to Owen, we need a feel-good story as this has been a tough year even though the pool business has done really well," Horwood told Pool & Spa Marketing. "As somebody who has been in the industry all my life and has worked hard to create a good reputation, I took offense to what this company did."
During one of the meetings with the homeowner, Horwood asked Broadfoot if she was familiar with automatic covers.
"I told her Owen [Wlodarczak] has installed a ton of them, they're really cool, and it'd be a great way to finish off her pool," said Horwood. "I handed her a brochure and I told her we were going to make good on this and we would get her an auto-cover on her new pool."
When the automatic cover manufacturer Horwood works with, Automatic Pool Covers Inc., out of Indiana, learned of the story he got a text message from them saying: "Don't worry, we're going to take care of this. It's a great story as everyone is on board."
"When you destroy someone's pool, and you make a mess of my industry, I felt a real obligation to make things right," said Horwood.
Wlodarczak agreed and said for the reputable pool companies in the industry, and in our community, stepping up and trying to make a difference when things go sideways for people is a good thing.
"One bad apple can tarnish the whole industry. All the pool builders in the community work hard and are trying to make a living. When the industry gets tarnished, it affects everyone on some level as it causes people to distrust builders as a whole," said Wlodarczak. "When you have companies stepping up—and it doesn't have to be a pool company—there are landscaping companies, electricians, and gas fitters, and concrete finishers calling to help out because they recognize they're all professionals and they're all trying to do a good job and they want to make sure that happens."
Broadfoot's project is currently ongoing, the footings and pool bottom have been poured. The pool will be backfilled before the winter shut down.
"Typically, we'll start a project in the fall and finish it in the spring; she'll be swimming next spring," said Wlodarczak.