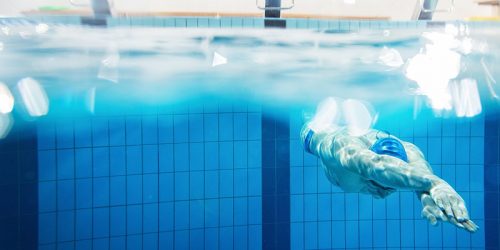 After two years without a pool, the Clarenville Waverunners swim team is back in the water at the new Wave Hotel to prepare for the upcoming provincial swim meet.
The swim team has been without a practice pool since February 2019 when a fire destroyed the main building of the Wave Hotel and Fitness Centre.
According to a CBC News report, the team had used the pool—the only one in Clarenville, Nfld.—for more than 10 years before the fire happened, disrupting their practices.
"It's been a challenging few years, and COVID in particular has brought extra challenges for everyone. But so far this season it's been fantastic," said club president Rhonda Hiscock in the report.
"It's a fantastic new facility. And the Wave Hotel have been very generous to allow us to continue sharing it with them."
The group has been operating at the new pool since the first week of July.
Swimmer Lucas Hiscock, 15, said he's eager to compete.
"It feels great to be back in the water," said one of the swimmers, Lucas Hiscock. "I was really looking forward to swimming with all my friends and that team aspect of swimming. I picked up volleyball and basketball, and I really enjoyed doing those, but I don't think I like them as much as I like swimming."
The group lost two full seasons of swimming because of the fire and the pandemic, which meant some swimmers lost out on their final years of eligibility to swim competitively at the provincial level.